Cross Country to Run on Saturday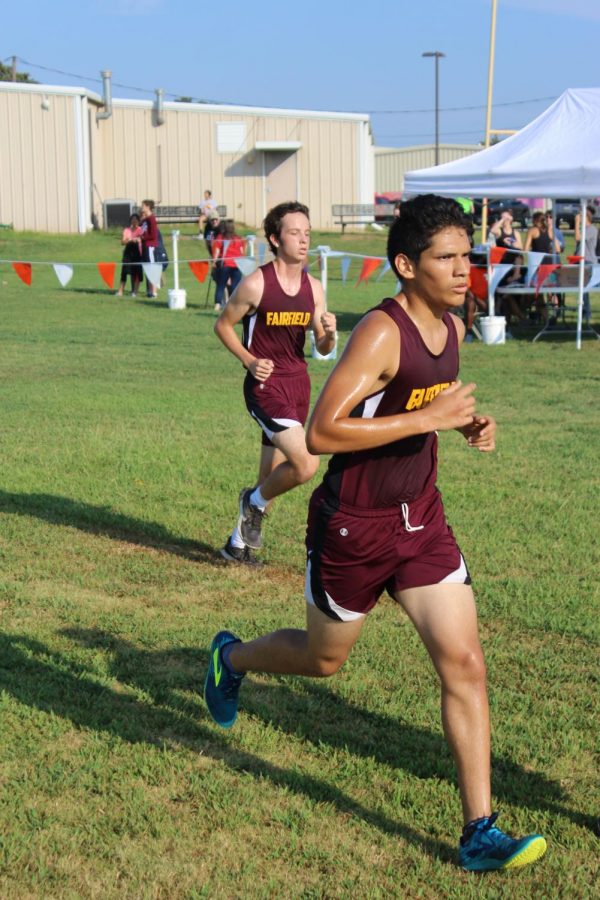 The cross country team made their way to Conally last week where the varsity girls placed first out of eight and the boys placed sixth out of eight. The JV girls ran but did not have enough to make up a team. The cross country team will run on their home course this Saturday. District will also be held here on October 15.
   "I am very confident that my team will have success on this course," head coach Tarasha Graves said. "Everyone on my team has run this course so many times so I know they will be ready and it will further prepare us for district."
  Sophomore Jarahle Daniels has run cross country since 7th grade. She was a state runner last year.
   "I feel good and confident about running at our course because more of Fairfield people can go there to cheer us on," Daniels said. "Even though I do love going out of town and getting to bond with the team, I am really excited to run a course that I feel comfortable on."
   The girls have won first at this course since Katie Wade started coaching the team nine years ago. Although the boys have not had as much success, they have improved from each meet.
   "Our boys seem to improve each meet and have made a big leap from last year," Graves said. "They seem more focused than ever and I am excited to see how they will do at the meet."
   Sophomore Nicolas Salazar ran cross country last year and will continue on varsity for this meet.
   "In all, this season has been a crazy one because we have boys and girls who beat their own times so the teams will do great at district," Salazar said. "I am excited to run, but all I think about the food I will have after, and it really gets me through the race."
   This year, there are three freshman girls on varsity: Jacey Jones, Arly Salazar, and Emily Leatherman.
   "The freshman girls are doing an excellent job of stepping up," Graves said. "Varsity can be overwhelming and so I am proud of them for not being confident and carrying their weight on this team."
About the Writer
Braden Bossier, Sports Editor
Braden is a senior and sports editor for the Eagle Beat newspaper. She competes in UIL Pros and Poetry. She is involved in varsity athletics, Interact...