Jonas Brothers Reunite
The Jonas Brother first gained attention after their show on Disney Channel "JONAS" and their appearance in many Disney Channel movies. After a six year hiatus the Jonas Brothers announced their reunion on The Late Late Show in late February and have hit a peak in their career. However, any reuniting comes with controversy, and some people wonder if the Jonas Brothers will break up again. But the Jonas Brothers are back and here to stay with a newfound style, dedicated fan base, and a love for playing together.  
The Jonas Brothers announced their return with a new single "Sucker". Since then "Sucker" has debuted at #1 on the Billboard Charts and the video has over 100 million views on YouTube. They have also released a new song and video titled "Cool" as their next single. Their new, definitely non-disney, style appeals to their old  fan base as well as a new demographic. They have developed a more mature pop style to fit their adult lives.
They were forced to fit the "Disney persona" and follow Disney's stylistic choices. After the band broke up each brother did what they wished to do in their own style. Nick became a pop rock/ R&B artist, Joe joined in a group DNCE and topped the pop charts, and Kevin appeared to be enjoying the father lifestyle.
After a six year hiatus the Jonas Brother appeared in a preview of the segment on The Late Late Show called Carpool Karaoke. The brothers announced they had missed performing together and had been planning to reunite for months. Nick stated that although he was the reason the band broke p, he played a significant role in the reforming of the group. The internet buzzed about the Jonas Brothers and they trended number one worldwide for almost a week.
Since their reunion the Jonas Brothers have released "Sucker" and a new single "Cool" and announced their "Happiness Begins" tour where they will play songs from their new album (that has not been titled or dated) and old classics from their Disney days including "Lovebug", "Year 3000", and "Burnin' Up".  Their tour sold out within a week.
With their fan base staying loyal and continuing to grow, the Jonas Brothers will be around for years to come.  
About the Writer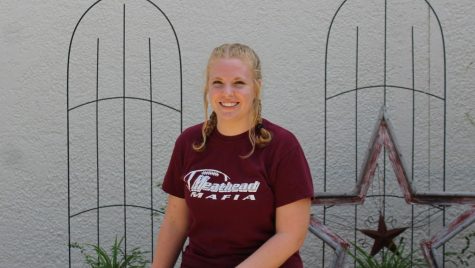 Erin Rachel, Copy Editor
Erin is a senior and copy editor for Eagle Beat newspaper. She competes UIL Journalism and One Act Play. She is captain of the flag line and involved in...