Entertainment Industry Fails Young Stars
Hang on for a minute...we're trying to find some more stories you might like.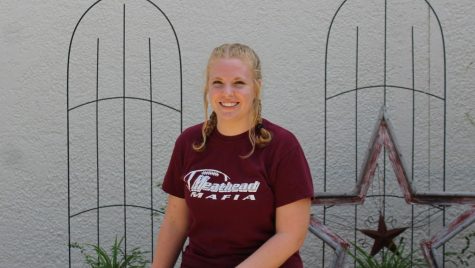 More stories from Erin Rachel
Demi Lovato has struggled with drug and alcohol abuse for most of her life. After releasing her most recent single "Sober," in which she discussed her relapse after six years of sobriety, she was rushed to the hospital after an apparent heroin overdose. Lovato was checked into Cedars-Sinai Medical Center on July 24 after the Los Angeles Fire Department responded to a 9-1-1 call seeking medical attention for the 25 year old.  Lovato has always been open to her fans about her struggles with addiction which stem from her young life as a child star on Disney channel.
The demands of the entertainment industry on young stars cause issues that have lasting effects that carry into adulthood. This industry should recognize young stars as children rather than a source to make money.
From music to movies, young stars are flooding the public's eyes. Hundreds of children, just like Lovato, work to achieve their dreams of being "famous" and don't see the serious consequences this workforce can have on their lives. The overexposure to serious topics and unhealthy lifestyles can draw the young stars into a life of drama, conflict, and pain.
Lovato's addiction began when she was on tour with her movie Camp Rock. As a fifteen year old, she was constantly working at being a star rather than just being a kid. Her long days and constant pressure sparked a rebellious side of her that caused a downhill spiral into drugs and alcohol. Child stars take on a huge amount of pressure, and they often are not mature enough to handle it. Lovato is a perfect example of a child who could not handle the burden of the industry. The pressure is too much for any person, let alone a child.
Another consequence of being a child star in the entertainment industry is the maturity level of the content. Regardless of their level of maturity and responsibility, when children step into the spotlight and all eyes are on them, there is an unspoken expectation placed upon them. They are forced into the position of role model without the necessary skills and maturity. In Lovato's song  "Sober," she addresses the responsibility of having to be perfect as a role model. These child stars are often overworked and placed in roles that they are not yet ready to fill, so they mess up and rebel, just as Lovato did.
Demi Lovato is a perfect example of a young child star who was overwhelmed and overworked. The entertainment industry holds such high expectations for children who do not yet understand responsibility. These children work like adults and achieve celebrity status, but they don't realize the level of stress they are signing up to take on. The industry should learn from Lovato's mistakes and see young stars as they truly are, children.
About the Contributors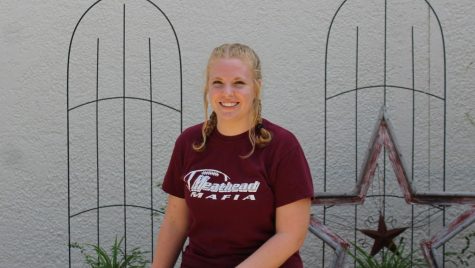 Erin Rachel, Copy Editor
Erin is a senior and copy editor for Eagle Beat newspaper. She competes UIL Journalism and One Act Play. She is captain of the flag line and involved in...