Virtual to Traditional
One Junior's Journey: How a simple 'cold' took over my life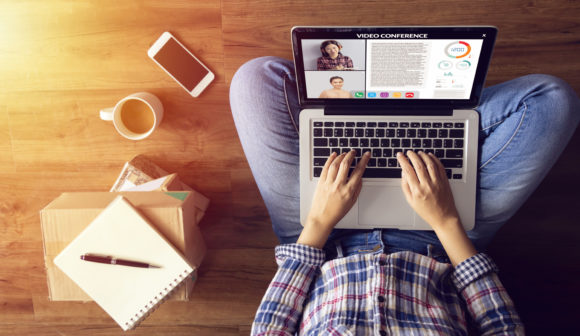 This year was an unprecedented year in our lives. I've learned to appreciate education and the relationships I have developed and will develop in the near future. 
No one imagined a pandemic would hit. When I first found about the virus, I brushed it off as something that would only hit a certain area. However, in March the situation started escalating and the last thing I got to do before quarantine was celebrate my birthday. We knew nothing about this virus, and even as I'm writing this, we still can't grasp the full nature of it. Scientists and doctors were baffled by it, and some government officials did not take it seriously. On March 16, school administrators announced that we would not be returning to school just yet. Of course, this made many students happy; an extra week of spring break was a treat to us. One week went by, then two and three, when finally we realized that this was not looking very good. 
Everyone finished school remotely, and in those three months that we were deprived of in-person education I realized that we needed it so much. I realized that I, who was once an extrovert, had closed my thoughts and become an introvert. I didn't realize what an effect this pandemic had on me or the choices I would make in the future. I was different in character and attitude. I'm sure there are plenty of people out there who have been able to identify with me. Being distant from friends for such a long time affects you mentally. About 3 weeks before school started that I had to make a choice between virtual and in-person learning.  I decided to do what was best for me and my family, so I went virtual. My parents have underlying conditions, and I didn't want to be a risk for them. 
Once school started, I was very productive at the start. I would wake up pretty early and go to sleep on a consistent schedule. However, after three  weeks I became unmotivated and just stopped trying. I would study but not to the extent I wanted to, and I was aware of this. It wasn't just me; other virtual students struggled with this as well. Recently I spoke to my friend over the phone, and she vented saying that she too became "unmotivated and a procrastinator." I realized that this epidemic of unmotivation was overcoming virtual students everywhere when I got on Reddit and read someone's post. These aren't even people that go to school with me, yet I can empathize with them because all virtual students struggle with absence of an instructor in front of them. When I was at my lowest I would fall asleep at 12 A.M. everyday even 2 A.M. on days when I had a little extra caffeine. I got tired of it soon. The schedule I was taking on was inefficient, and it was detrimental to me and my motivation. Then this week I finally had a chance to make another decision. Would I continue with virtual? Or would I seek in-person? I based the decision on what I wanted for myself, not my parents or my friends. I admit, I like flexibility that I have virtual education, but when weighing it out I know that I wasn't going to thrive like I expected to in junior year. I decided to go in-person. 
As I'm writing this I have a feeling of uncertainty and nervousness. What will it be like? Will I be put on the same limits? I've asked many questions to my friends who are going in-person, and yet my curiosity isn't satisfied. There is only one way to satisfy it, and I realized that it is by experiencing it myself.
About the Contributor
Rachel Reyes, Copy Editor
2022 All State Journalist

2021 All State Journalist

I love playing games, readings, and shopping! I'm a pretty active redditor especially if there's...