Space Force Coming Soon
Hang on for a minute...we're trying to find some more stories you might like.
In past years, the idea of adding a new branch of military has been discussed, but never seriously considered until recently. Over the summer, President Donald Trump and Vice President Mike Pence threw around the idea (once again) about the possibility of a new branch  in the military – the Space Force. The government should create the Space Force as a new branch of military because it would advance the U.S. in our military status and catch us up with other countries.
The Space Force, if added as a new military branch, would act a lot like the navy; it would be out of the way of everything, but still close by to protect the things we love if need be. This would be the first branch added into the military since 1947, when the Air Force was added. There are people who support Trump in his proposal outside and inside of Congress, and they all believe that space is becoming too important to not have the military protecting it. Also, most everything that we use is controlled from space – it would only do us good to have the U.S. military protect all that we have.
As well as just protecting space in general, the Space Force would also be an advancement to catch up with Russia and China as they progress. U.S. officials are concerned with their new technologies, which include missiles that are strong enough to destroy satellites. The Space Force would help ease the officials' minds because it would leave no chance of anything bad happening.
One major event that the Space Force could potentially help ease up is the War on Terror. This war has been in action ever since September 11 of 2001, when terrorists attacked our country, and is still going strong 17 years later. With all the advancements in war technology in other countries, the U.S. is vulnerable to being hurt through our weakness in space. If there was a Space Force, countries involved in the War on Terror would not view the U.S. as the weaker opponent.
Instead of having a military group with Captain Kirk like in Star Trek, the Space Force would be dedicated to protecting the U.S. and not to boldly go where no man has gone before. The Space Force should be added as a new branch of military because it would protect the country, advance our space technology, and possibly help the U.S. with the War on Terror.
About the Writer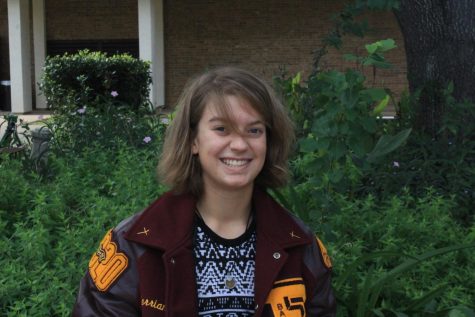 Merrianne Markham, Staff Reporter
Merrianne is a junior and staff reporter for Eagle Beat and a district and regional competitor for UIL journalism. In addition to journalism, she participates...