Senior Eagles Soar to New Heights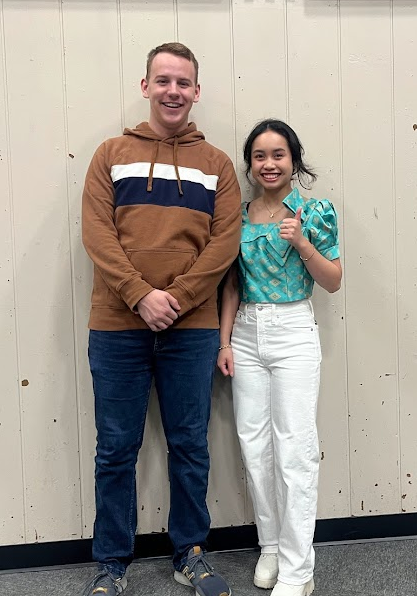 The Fairfield High School class of 2023 graduates on May 26. The class of 2023 that are graduating is around 95 people in the Johnson activity center.  
Upon graduating, the senior class will work on getting higher education or joining the workforce. 
  The Valedictorian for the Fairfield High School class of 2023 is Jonathan Thomas. The Salutatorian for Fairfield High School class of 2023 is Elizabeth Rath. 
"I'm very excited and honored in this noteworthy position," said Thomas. "I am very thankful for my teacher's and friend's support getting me here."
The development of the senior class is very important every year. Some students have key inspirational figures.
"Mr. Holland has impacted me the most," said Rath. "He has been my teacher for the last five years and helped me break out of my shell."
We are very grateful for the contributions that these students have made to this school's history. We wish them luck in their future careers and aspirations.