Wishes Come True
Local Organization Provides Funds for Classroom Dreams
The needs of a classroom often extend beyond the scope of the textbook. When they can, teachers contribute their own time and money to meet these needs. Often the needs are more than one person can provide; this is when the Fairfield ISD Education Foundation steps in. In December, the foundation awarded grants totalling nearly $20,000 to several departments and classes across the district. .
The FISD Education Foundation is a non-profit organization whose mission is to provide resources to enrich teaching, inspire learning, and maximize innovative opportunities for all students at Fairfield ISD. 
Awards this year included: $800 to Fairfield Elementary for PRT therapy supplies for autism; $4753.70 to Fairfield Elementary for parallel bars, STEM boxes, and interactive centers; $14439.48 to Fairfield High School for The Bovine Breeder artificial insemination simulator, precision scale for science, pickleball supplies, supplies for interactive math activities, display boards for artwork, flexible seating for journalism classroom, and kitchen equipment for culinary arts.
"Mrs. Stone and I wrote this grant," science teacher Elizabeth Collier said. "We're really excited to finally have at least one analytical balance for our chemistry/science classrooms. We look forward to using it through all of our classes to help expose our students to upper-level equipment that they should see in college."
The foundation earns their money through donations from the community. They have six donor levels that range from $1 to $5,000, which allows anyone to support the FISD schools. When it comes time to present grants, the school is provided a check with a total amount given to the school and certificates given to the teachers for how much of the total they received. 
"My grant will help me provide my students with personal whiteboard spaces to help build confidence even if they make mistakes," math teacher Nicole Crawford said. "And provide alternative ways to think and understand the material they are learning, we are not just trying to memorize information, we are trying to build thinkers." 
In order to supplement the limit of state funding, FISD Education Foundation maintains a Facebook page which has a link to their website that includes a donor form. These donations means that teachers can continue to provide an overall well rounded education for the students in the district.
About the Contributor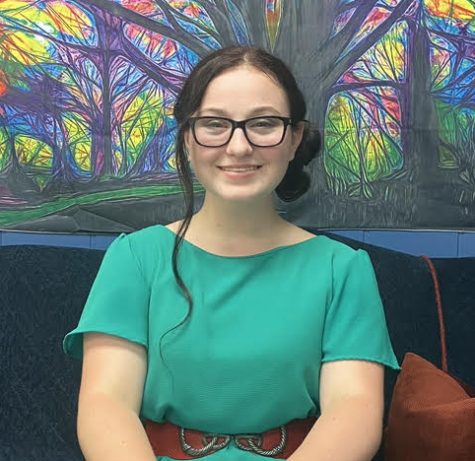 Payton Botelho, Copy Editor
2022 All State Journalist

Though I am loud, I prefer silence over noise. My favorite drama is Love O2O.

"When in doubt, add a halo taco" Christine/Simply...