A little Robin told me…
Drama Club Presents Fall Production this weekend
The Fairfield High School Drama Club will present this year's fall production, directed by Hannah Spradlin and Kathie Maciel, The Somewhat True Tale of Robin Hood by Mary Lynn Dobson. Described as a "hysterical trip through Sherwood Forest with surprises at every turn," it is sure to be enjoyed by audience members of all ages.
 Performances of the show will be held at FHS auditorium on Saturday, November 12 at 6:00 p.m. and Sunday, November 13 at 3:00 p.m. Doors will open 30 minutes prior to the starting time. 
"This is a very special year," director Hannah Spradlin said, "because there are several students whom I have directed for three years now, and I have been able to witness their growth both as actors, crew and people. Each student has shown improvement and increased confidence from year to year."
This year, there are six seniors: Johnathan Thomas, Britney Delgado, Payton Botelho, Elizabeth Rath, and Sebastian Matthews.
"This year is also great because there are so many new faces, especially 9th and 10th graders," Spradlin said. "I look forward to working with each of them for years to come."
Progress on the production began mid-September with acting auditions. Fourteen roles were assigned as follows: Robin Hood – sophomore Ben Kilkenny, Towns guy – senior Jonathan Thomas, Lady Marian – senior Britney Delgado, Lady in Waiting – junior Emma Jo Smith, Little John – sophomore Newton Hartley, Friar Tuck – sophomore Jerry Draper, Will Scarlet – sophomore Rey Ramirez, Allan Adale – freshman Madison Russell, Prince John – sophomore Skylar Bonner, Sheriff of Nottingham – freshman Aiden Adams, Guards – sophomore Logan Campbell and senior Adrianna Mendez, and Fawning Ladies – sophomore Kynzee Payne and freshman Kylie Cunningham. Several crew members have also worked diligently on lighting/sound effects, making props, assembling costumes, and painting backdrops. The technical manager senior Sebastian Matthews is in charge of sound with freshman Bailey Holland. The lights are under the control of sophomores Zada Pjetrovic, Jocelyn Salazar, and Tiffany Jauregui. Stage Crew includes stage manager senior Payton Botelho, senior Elizabeth Rath, sophomore Mayte Hidalgo, sophomore Joanna Limones, and junior Mariana Aguilera.
"I love the play," Bonner said. "I think it's a lot of fun to be in, and I really appreciate Mrs. Spradlin and Mrs. Maciel's passion for not only the play but for all of us actors."
In this version of the classic tale, the charming but egotistical hero, Robin goes through many trials and learns that even heroes have some important life lessons to learn. 
"The play is amazing," Campbell said. "There have been many components I've never seen and I have enjoyed not only having a part with lines but moving stage pieces as well."
Tickets for adults are $10, students are $5, and children under 3 are free. Tickets will be available at the door, and all of the proceeds go towards Drama Club senior scholarships and funding.
About the Contributor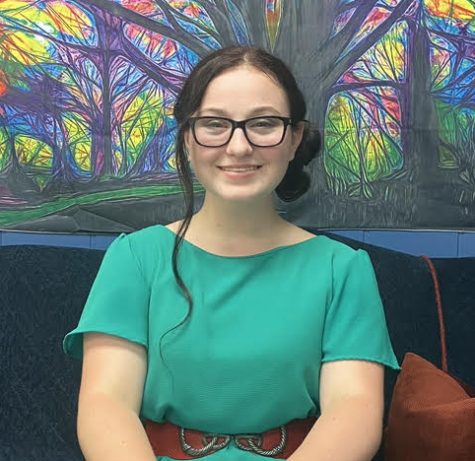 Payton Botelho, Copy Editor
2022 All State Journalist

Though I am loud, I prefer silence over noise. My favorite drama is Love O2O.

"When in doubt, add a halo taco" Christine/Simply...