Dress to Impress
Annual Style Show Raises Money for Cancer Support Group
The colors of spring were alive at the annual spring-style show fundraiser in support of the Freestone Cancer Support Group.
Members of the community supported the event held last Tuesday, April 12. The fundraiser consisted of dinner, a style show, door gifts donated by sponsors, multiple shops presenting the items they sell, and a silent auction. 
"[This was] a great opportunity to support such a wonderful organization," senior and prom dress model Mattie Hagen said. "It's great to be a part of something so special to so many."
The program began with a buffet-style dinner for the guest to enjoy before the style show. The show consisted of daddy/daughter dance dresses, 8th-grade dance dresses, and prom dresses. Local businesses including Juls by Jul, Tallulah Rey, Yoakum Mercantile, Hope & Company and Merle Norman Boutique presented products and stylish attire.
"We don't ever set goals. We feel God is blessing FCSG," FCSG Board Member Janet Bulger said. "He always provides us with what we need to accomplish our mission of helping Freestone County Cancer patients."
Members of the FCSG spoke of the young cancer patients in Freestone, mentioning the fundraiser held for Aubree Blair which raised over 14 thousand dollars. Group members ended the night by honoring their sponsors. The Platinum sponsors are NRG Limestone Employee Fund, Equipment Placement Services, Fred Smith, and JTR Te'Jun. Additional sponsors were Community National Bank and Trust, Citizens State Bank, Farmers State Bank, Red Hat Rentals, Creations Florist, Twisted Vines Event Center, Depot Services Truck Department, Prosperity Bank, KNES 99.1 – Buzz Russell, Freestone County Times, Fairfield Recorder, and Teague Chronicle. 
The FCSG has assisted 473 Freestone county residents during their treatments since September of 2012.
About the Contributor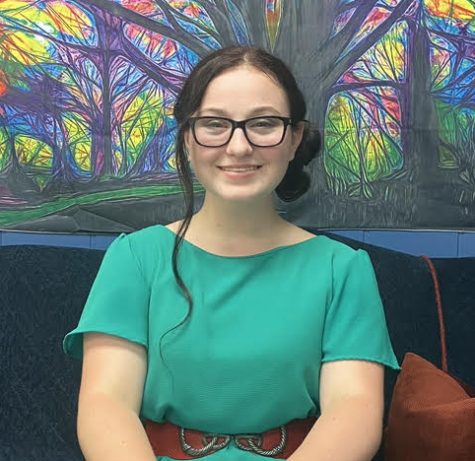 Payton Botelho, Copy Editor
2022 All State Journalist

Though I am loud, I prefer silence over noise. My favorite drama is Love O2O.

"When in doubt, add a halo taco" Christine/Simply...