Band Members Advance to State
22 students will advance to the Texas State Solo & Ensemble in Austin Memorial Day weekend.
"All Twirlers qualified for state back in September," band director Russel Holland said. "Both Soloists, the Saxophone Quartet and the senior Brass Sextet are moving on to state!"
To advance to state, the group or solo had to have received a 1 based on the grading scale of 1 (exceptional performance) to 5 (low performance, way below average).
"Things have gone back to 'normal' pre COVID," Holland said. "The solos are now using a live accompanist since there has been a problem with licensing within the Smart Music company which is much better since a live accompanist provides so much more for the soloist."
With a new band director in charge, changes were made within the band's class time to accommodate the conflict of the UIL band competition. Groups and solos now practice before or after school individually and in their own groups instead of the class period 
Practices for solo and ensemble groups were held before and after school with each group responsible for arranging their own practices.
"While I still believe in student lead learning," Holland said. "I have already been working on changing the way solo and ensemble works for next year in order to greatly improve our chances!"
Caris Mayer (Clarinet) and Jonathan Thomas (Trumpet) will advance in solos.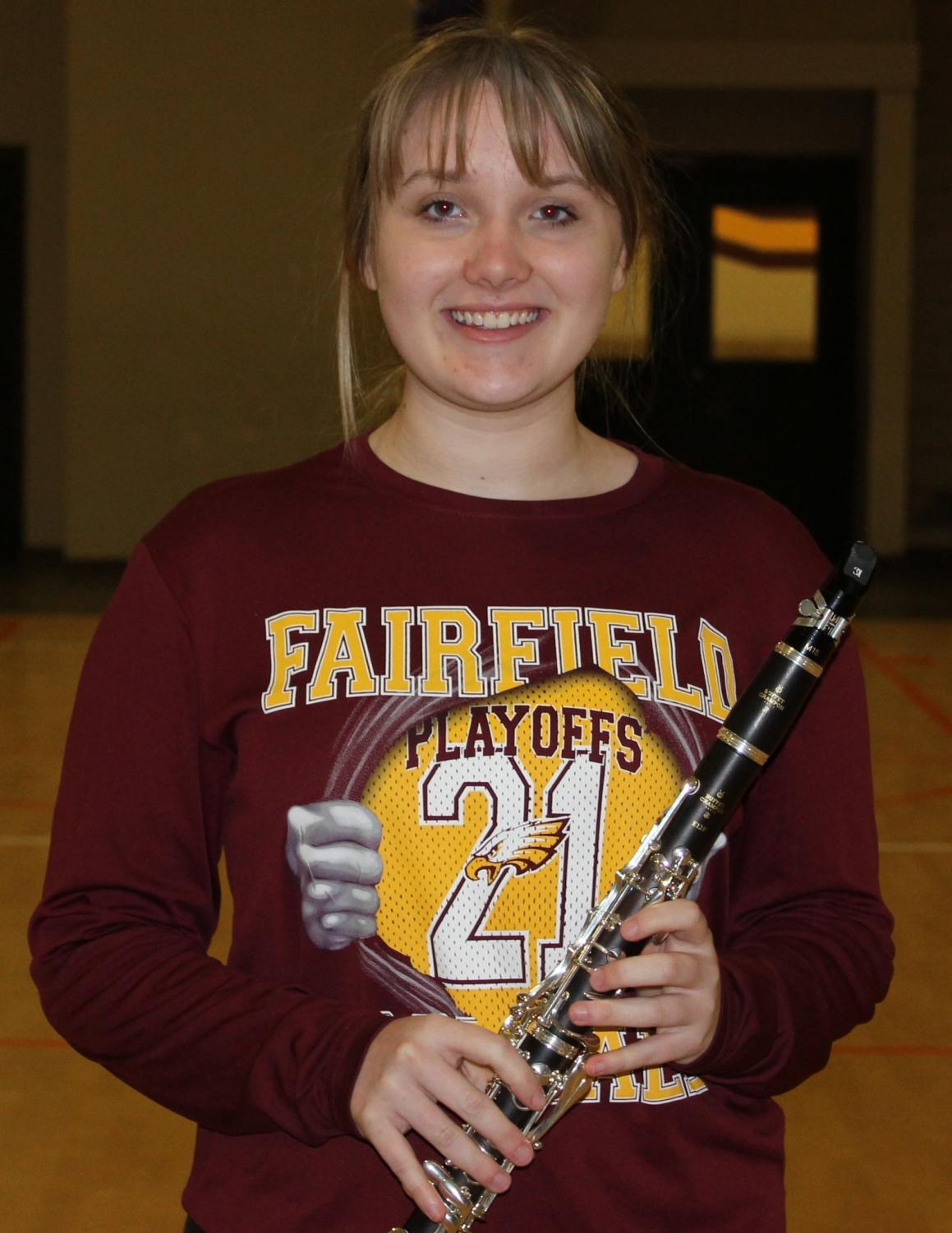 "Trying for state was an unexpected decision. In the beginning, I was just going to compete with sheet music without advancing so that I could at least play the piece well," Mayer said. "When I got to the competition, I decided to compete without the music. I spent the rest of the warm up time memorizing the rest of the piece before I was called in, and just hoped for the best." 
The Saxophone Quartet that advanced consists of Casey Couture (TenorSax), Caden Thibodeaux (BariSax), and Jerry Draper (AltoSax).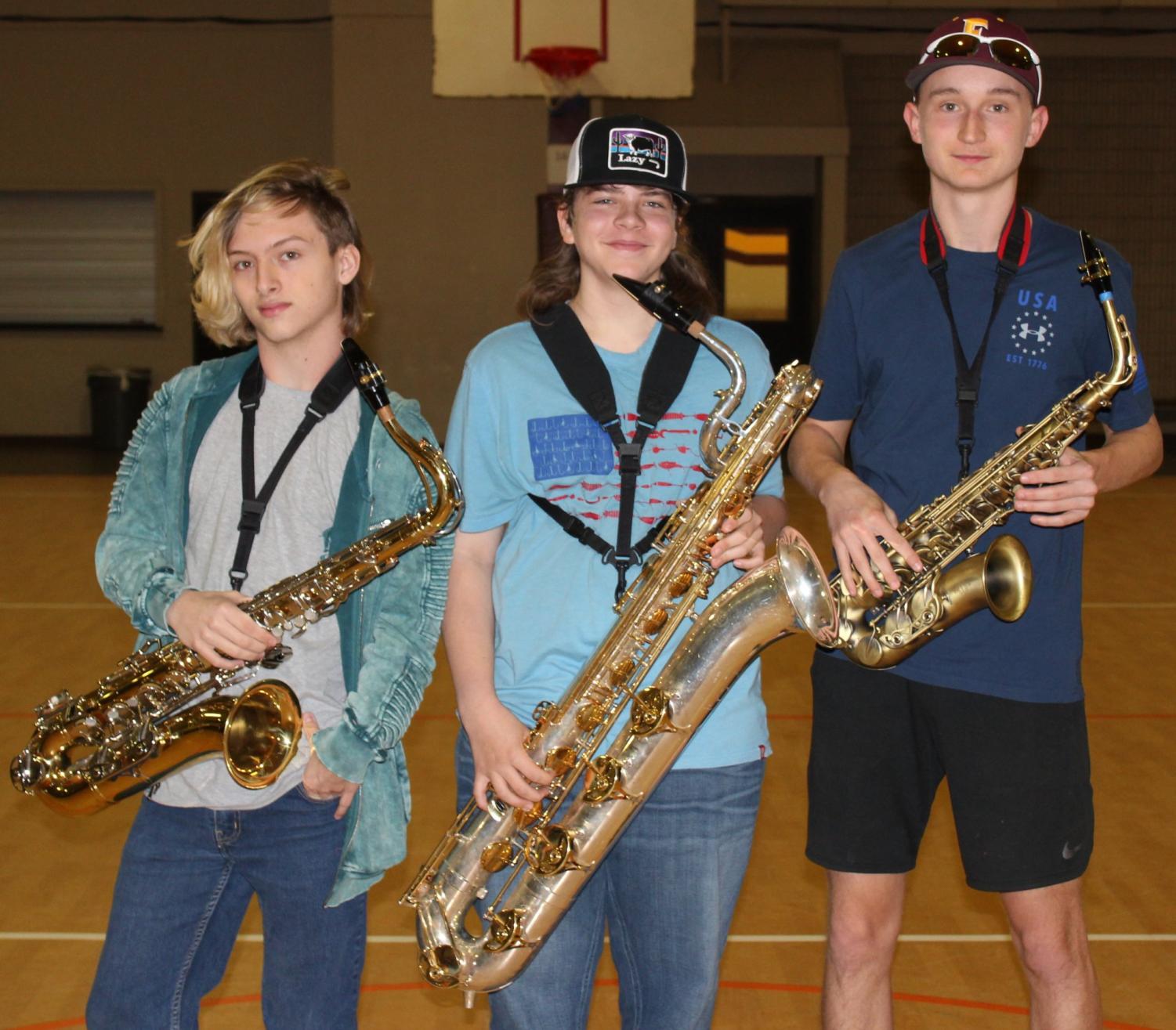 "Even though the struggle was hard," Couture said. "We did make it to state because we preserved and tried our hardest."
The Senior Brass Sextet that advanced consists of Mason Wright (Tuba), Ben Kilkenny (Trombone), Leon Rosales (Euphonium), Nathan Dunlap (Trumpet), Nick Salazar (French Horn), & Preston Patrick (Trumpet).
"It's pretty nice, I'm glad our hard work has paid off," Dunlap said. "We spent a lot of time praciticing for it after school, and organizing our get-togethers."
The twirlers advancing to state include seniors Jarhale Daniels, Breyunna Dowell, Carlexia Daniels and Jaycee Jobe, Kristavia Nelms,  and freshman Suzune Awalt, Abigail Gallegos, Elizabeth Pillans, and Morgan Roberson.