Lady Eagles Take On Corsicana Tonight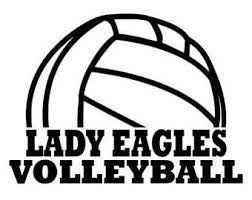 The Fairfield Lady Eagles varsity team will take on the Corsicana Lady Tigers here at 6:00 p.m. tonight. The junior varsity teams will play at 5:00 p.m.
"I look forward to the new season," senior Audrey Archibald said. "It is way different this year and I think we could work together to go far. We all learn things from one another, so we are constantly growing everyday. "
The Lady Eagles district games will begin Sept. 21.
"My favorite thing is how we all can have fun with each other and have good chemistry on and off the court," junior McKinna Brackens said. "We have lost a couple games we shouldn't have because we tend to let up after we win a set or two, so I hope we improve on that." 
The varsity team players are seniors Ally Robinson, Audrey Archibald, Ava Grecu, Makensy Isaacs, Breyunna Dowell, junior McKinna Brackens, and sophomores Avery Thaler, Kennedy Lane, Taylor Stone, Allie Hughes, and Kalli Richardson.
"I look forward to seeing how far we can go this season," sophomore Taylor Stone said. "I think that our team will grow and get stronger by working together. My favorite thing about my team is how all of the girls are really supportive to each other."