Student Blood Drive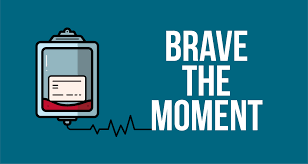 Student Council hosted a blood drive through Carter Bloodcare in the south gym Friday April 16.
"I like to donate because there's always a shortage of donations, recently there's been a need for my blood type, so I definitely want to do my part and possibly save someone's life,"  junior Tedi Blassingane said. "I've donated twice and I even did a double red donation in the fall. I definitely recommend donating, I feel like if everyone does their part it could make a huge impact. I probably won't donate again because I passed out afterward and got a concussion. I feel pretty good after donating, knowing I did my part to help save lives, but it was a little embarrassing that I passed out."
There were 69 students and 3 teachers/employees that donated to Carter Bloodcare. In total, 54 pints of blood were donated. 
"Donating with Carter Bloodcare is quick and convenient, since they come to our school," trainer Coach John Bear said. "Their staff are very friendly and can assist you with whatever you need to complete the donation process. I have donated more times that I can count.  Every time that they come to the school I have tried to donate. I'm not a BIG fan of needles but they do an outstanding job at making the experience as easy as possible. I would recommend donating and I will continue to donate.  I feel accomplished because I know that I just performed a needed service. Donating does help save lives. I like to help people as much as I can and if giving a part of myself helps just a little, then that's what I will do".
The student council arranged the blood drive with the help of school nurse Avery Scott. 
"I like to donate because I know I'm doing something good, although I have only donated one time," sophomore Macie Banks said. "Yes I would recommend donating and I would donate again. I had no issues while giving blood and I felt fine after donating."
Those who donate twice will earn a red cord for graduation. If you are unable to donate due to sports or another reason, there is an option to substitute a friend/family member to donate for you.
About the Writer
Audrie Smith, Sports Editor
My favorite hobbies are wave surfing and skim boarding.  I have a twin sister, I like watching Forensic Files, and I am obsessed with french fries.

"Life...