Heading to a New League
Senior signs with A&M Texarkana
What once was a childhood sport played for fun has become a vehicle for success and one step in the direction of a brighter future for this young baseball player.
Senior Dane Allman, son of Rusty and Angie Vondra, signed for Texas A&M University, Texarkana today at 12:30 pm. Dane will be studying business and playing baseball for the Eagles this coming fall. Texarkana, a division II in the NCAA, is ranked in the top 100 public schools in Regional Universities West. 
"I think it's going to be fun," Allman said. "The coaches are really nice, and I think it's a great place to play ball. I am definitely very excited for it."
Fairfield allows students to take college courses early by offering dual credit classes. This gives students a head start on their college credits.
"I think Fairfield does a very good job of letting students take their college classes early and get those credits in," Allman said, "so we can get a head start on our college career." 
The high coaches strive to strive to create a strong program for their boys, not only for athletic skill but also in character development.
"I just think that starting from junior high, the coaches taught us to not quit on what we want to do," Allman said. "If we have a goal try to reach for it. They have taught me a lot, and I am very grateful."
Teamwork is also a big part of Fairfield athletic program. Allman's teammates have created a competitive environment for him to strive to get better and surpass what was expected of him. 
"I definitely think that they encouraged me to keep my dream going," Allman said. "There have been a few guys that helped me along the way and helped me get better as a person, on and off the field. I definitely think that there were some coaches that helped me in that aspect as well."
Baseball head coach Bill Crawford has coached Allman since his freshman year. 
"Dane is an outstanding young man, " Crawford said. "He has worked really hard. This is something that he has definitely earned and deserves, and I am super proud and excited for him."
Allman will be continuing a sport he has played since childhood.
"You have to put in the work. If you are not willing to do that then the next level just really isn't for you," Allman said. "If you have a dream and you want to do something like this, you have to put in the work. I'm definitely excited to see what happens next."
About the Writer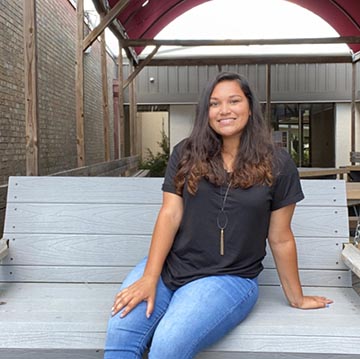 Jordan Maciel, Co-Editor in Chief
I love listening to music and hanging out with my friends and family.

The world would be a better place if people weren't closed minded and ignorant....