Crossing into State
Girls advance to state in 3a Cross Country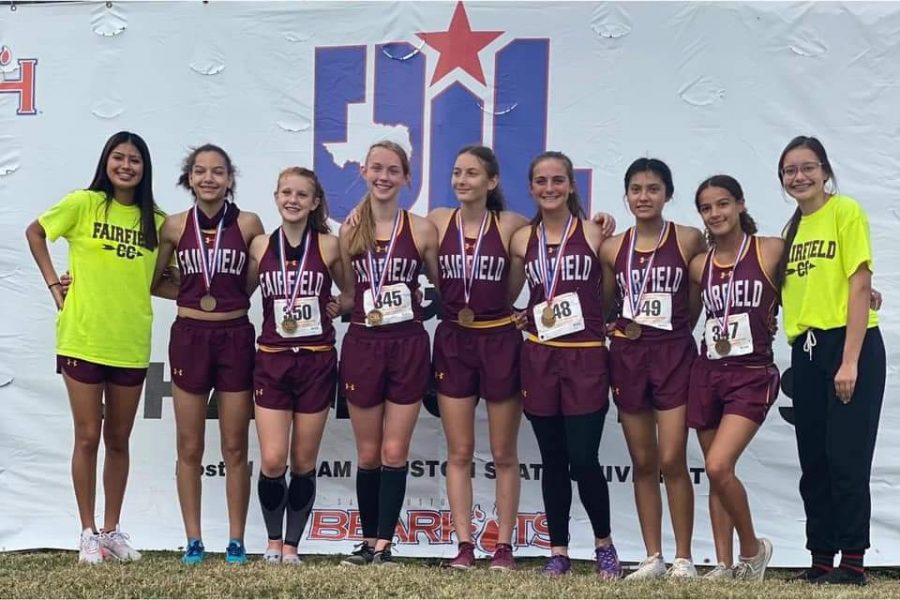 The girls varsity cross country team will run at Old Settler's Park in Round Rock on Monday, November 23 in the state competition. The 3A girls run starts at 11:45 a.m. After placing third as a team at the regional level, all the girls advanced to state.
The results of the regional win were as follows: Madox Mitchel – 6th place, Jarahle Daniels – 27th place, Emma Jo Smith – 32nd place, Lillian Mcbean – 39th place, Jaycee Jones – 45th place, Emily Leatherman – 99th place, out of 133 runners. Starting at 14.04, Daniles, Smith, Salazar Mcbean and Jones all crossed the finish line within 27 sec of each other. Madox Mitchel had the top field time of 13.08.4.
"I think we'll do good," freshman Madox Mitchael said. "Our goal is definitely top final."
For most of the girls, this is their first time to run at state in cross country. Daniels advanced to state individually last year.
"I'm terrified. I'm a little nervous since I don't get to walk [the course] beforehand," freshman Emma Jo Smith said. "I don't get to see the hills, but I think we'll be fine."
About the Contributor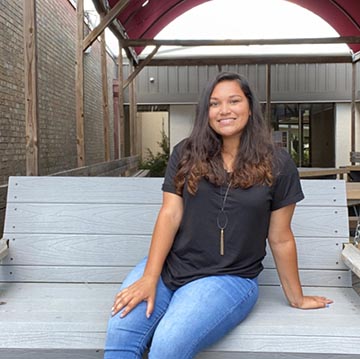 Jordan Maciel, Reporter
I love listening to music and hanging out with my friends and family.

The world would be a better place if people weren't closed minded and ignorant....