Band, Twirlers, and Flag Corp in Fall Competitions
The band will take home a 2-2-2 from UIL judges this year, while flags and twirlers prepare for the annual Kilgore competition.
In the next few weeks,  the color guard and twirlers will be performing for the Kilgore competition. Due to COVID-19, the performance will instead be recorded and sent in rather than the colorguard and twirlers travelling to the school. Practices have also changed from previous years by being shifted to outside to accommodate social distancing procedures.
"I think the flag and twirling lines have handled it all pretty well considering how hot it was when we first started having practices this year,"  flag line sponsor Sharon Large said. "They have followed the COVID rules well, and we would just re-adjust the positions and work it out."
The twirlers and colorguard have come home from Kilgore every year with multiple trophies from multiple categories. This year they will be performing their routines to Sweet Caroline by Niel Diamond, All-Star by Smashmouth, Bad Guy by Billie Eilish, and Hands Clap by Fitz and the Tantrums. The twirlers, directed by Mrs. Jamie Jones, will be performing to Bad Guy, Sweet Caroline, and Uptown Funk by Bruno Mars.
"The flag and twirling lines have a unique spirit of winning," Mrs. Large said. "They work hard on those routines as a team when it gets close to competition. I hope the line does what they have done the last 12 years, and that is to win the entire competition!"
Despite COVID-19 complications, the band marched in UIL marching competition on November 7 at Robinson High School. In addition to changes made due to COVID, the band competed in 3A division instead of 4A.
"We are new to this division, but that doesn't matter," band director Bill Large said. "It is still up to our band, and the band did great."
Due to COVID-19, practices began late, and students wear masks at all times possible. Initially, the band member spacing was changed from the traditional 2 step by 2 step spacing to a 3 step by 4 step spacing. However, for contest these changes have been modified.
"COVID has been very detrimental to everything we attempt to do," Large said. "It's just a very negative ailment to all of us."
Fairfield is one of the few schools that consistently present traditional military marching in contest. Other styles of marching include core, and a hybrid of the two called milli-corp. Military marching is difficult to do in contest because rather than being graded on creativity or props, it is heavily graded on precision.
"I feel like we prepared the best we could given the current situation," junior drum major Yadira Yepez said. "The amount of time we worked during the summer was minimal, but we worked hard to get to where we are today."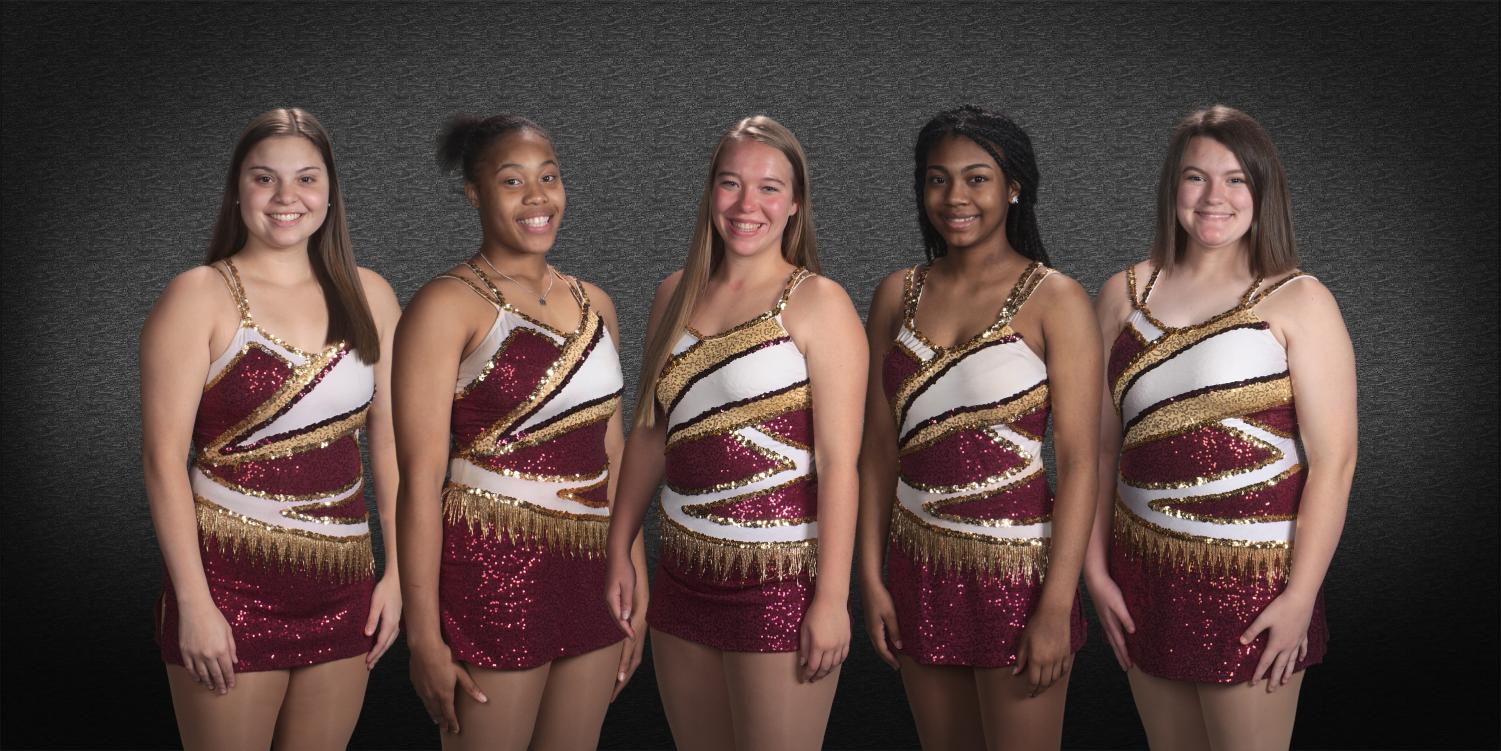 About the Writer
Bailee Acreman, Reporter
I love listening to music, reading, and shopping. I think the world would be a better place if people would learn to mind their own business. I'm very...