Dreams Realized
Lady Eagles to State Basketball Playoffs in San Antonio this weekend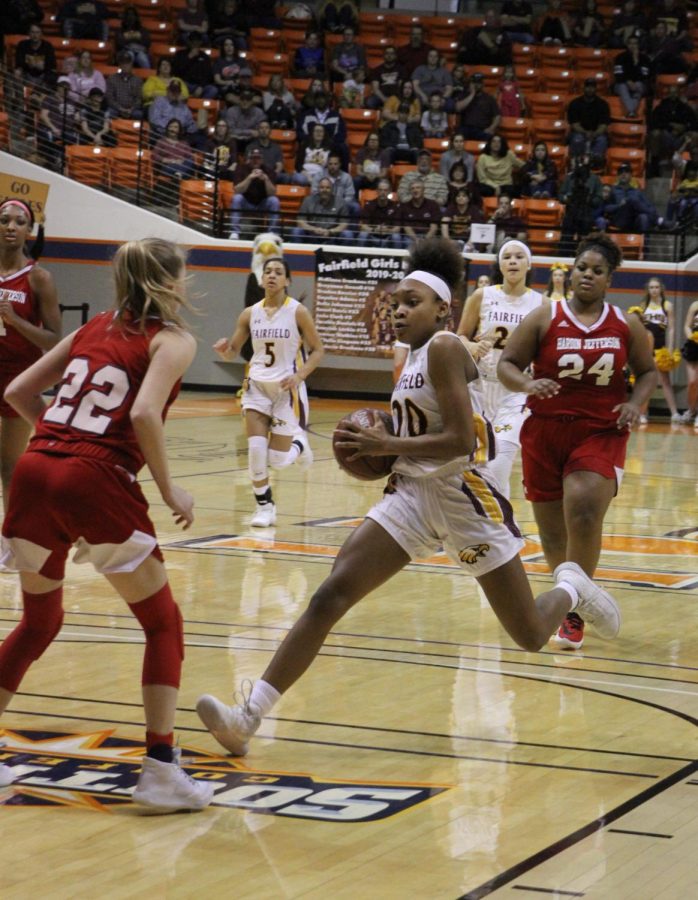 As the buzzer sounds and the ball swooshes into the basket, the crowd goes wild. With less than ten seconds left in the game, the team managed to keep the offense, winning the game. The Lady Eagles are going to state.
Girls' basketball will play at the state tournament in the San Antonio Alamodome Friday against Dallas Lincoln at 1:30 p.m. If the Lady Eagles win on Friday, they will play against the winner from Argyle vs Fredericksburg on Saturday at 7:00 p.m.
"I  am so excited for the girls to get this experience," head coach Sally Whitaker said. "They have worked hard all season, and I'm proud of each one of them. This will be a special experience for everyone."
As the send off for state games, the school will host a pep rally Thursday morning at 7:45. The pep rally will be similar to a football pep rally but have basketball themed games and events. 
"I'm looking forward to seeing the girls compete at a higher level," Whitaker said. "They have managed to raise their level of play as the season has progressed, and I know they are ready to play two more games."
The last time the Lady Eagles made it to the state tournament was in 2011, but they did not win the championship. They lost to Lucas Lovejay 62-44 in the semi- finals. Senior Braden Bossier hopes to go farther than her sister that was on the qualifying team. 
"I think it's so cool that both my sister and I were both state qualifying teams," Bossier said. "We're very competitive with each other so it's only fitting that something like this happens except we're going to win so we'll go farther than her team. Plus I also really love my sister so it's nice to honor her."
Last year, the Lady eagles lost to Hardin Jefferson. This year, they played them for the championship, beating them 54-50.
"It was really exciting to get to play the team that took us out last year," senior Jada Clark said. "We were definitely fearless and ready for our revenge."
The five seniors on this team have a chance to win the state championship after losing the regional championship last year.
"There are five of us on this team and any game could be our last," senior Belle Johnson said. "We're all in at this point, and we're going for the ring."
The team gained three girls, junior Essence Watkins, freshmen Makenna Brackens, and Shadasia Brackens. They were not a part of last year's team, so they did not know how regionals would work. Current players on the team who did advance last year were able to help teach them. 
"It feels good to be able to make it to the state tournament as a move in with a group of girls I've known only since the beginning of this year," Watkins said. "We couldn't have done it without each other's support."
About the Writer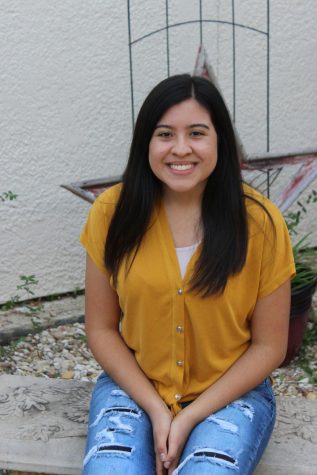 Nereyda Espinoza, Manager Editor
Nereyda is a senior and manager editor for the Eagle Beat newspaper. She competes in UIL Journalism and Number Sense. She is involved in Beta Club and...