FCCLA Members Advance to State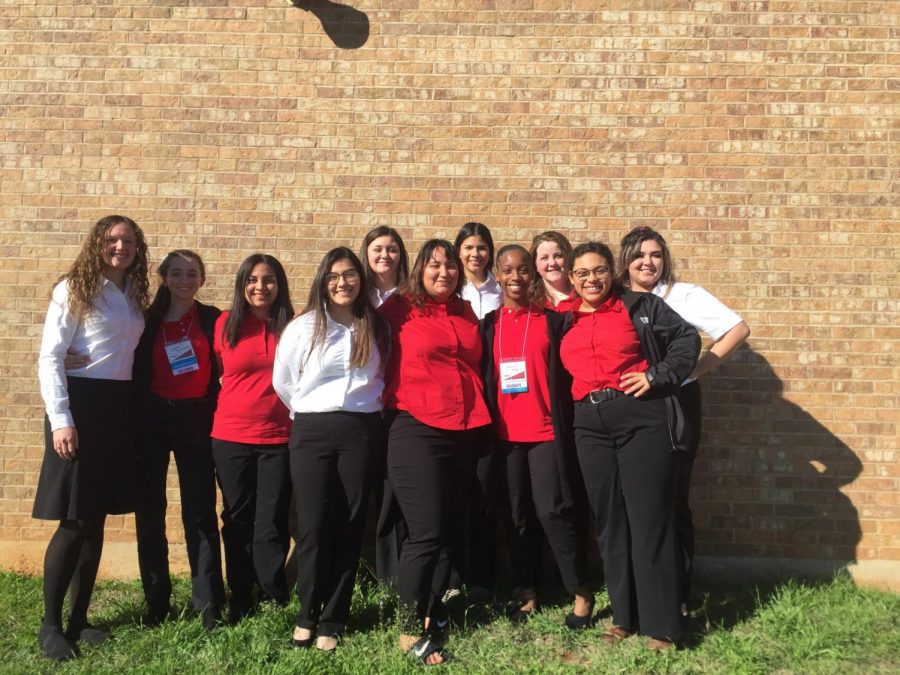 Twenty-three FCCLA members will compete in the state meet at the Sheraton Hotel in Dallas on April 2 and 3.
"FCCLA was good to me this year, " junior Colt Hardwick said,  "I'm excited to advance, it means a lot to me that all this studying worked in my favor."
At the regional meet, they won 35 individual awards and one team award. Out of the 35 members 21 received gold, 11 silver, and 3 bronze medals. Gold medalists advanced to state.
"It feels good to go with all the people in FCCLA and win a gold medal and see everyone around me do the same, " junior Robby Walia said. " It gives me a good reason to look forward to going to Dallas for FCCLA state and winning and laughing with them all over again. We created a family and I am glad to be a part of it. "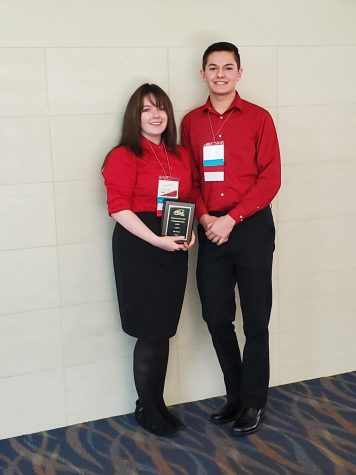 The top five participants in each speaking event were called back the day after regionals to find out what place they received.  In Entrepreneurship, juniors Blain Tucker and Lauren Cochran received second place and will compete at state. They were the only speaking event to advance. 
"Making it to state was a big deal for us," Tucker said. "All of our hard work and sleepless nights really paid off."
At state, the top two in every STARR category will advance to nationals which will be held July 5-9 in Washington DC. 
"Our next goal is to make it past state to nationals," Tucker said " It's going to take a lot of work but for us going to nationals would be a dream come true."
About the Writer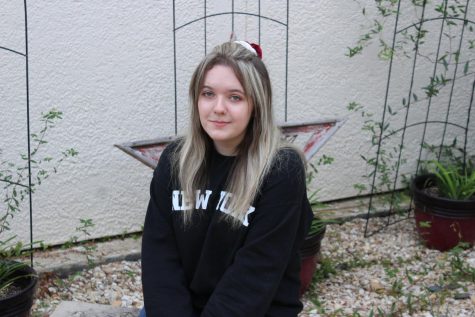 Lauren Cochran, Staff Reporter
Lauren is a junior and staff reporter for the Eagle Beat newspaper. She is involved in FCCLA and band. She is part of the flag line.