Band Members Advance to State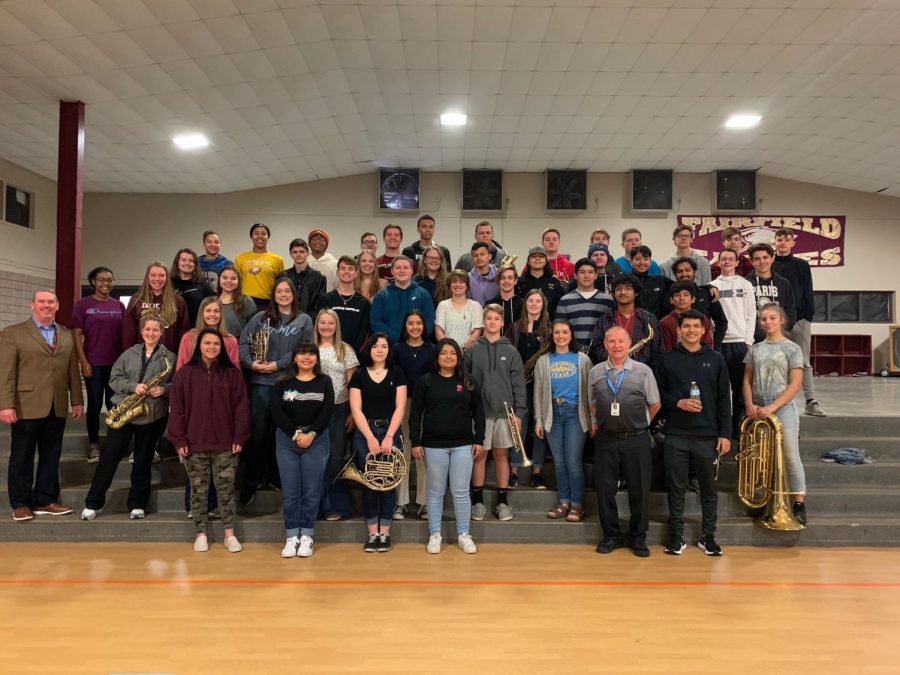 Solo and Ensemble State competition will be held on May 22-24 in Austin. Nine ensembles and four soloists earned a one at the regional solo and ensemble contest on February 22 at Waco University and advanced to State.
"I feel great about how it turned out," head band director Bill Large said. "The more gold the better."
The soloists that advanced were senior David Thomas on clarinet, junior Will Prohoda on trumpet, junior Erica McQuinn on saxophone, and senior Merrianne Markham on timpani.
"I play timpani, so this year I competed in a timpani solo called Air and Dance. It's a really fun piece, but it is 4 pages long and I had to memorize the whole thing." Markham said. "It was tough to learn, but made it so worth it when the judge told me 'bravo' after I finished."
The ensembles that advanced include the clarinet quartet with Thomas, seniors Abbie Cunningham, Erin Rachel, and junior Frankie Nelson, and saxophone quintet with seniors Lyndi Wilson, Klay Bonner, and juniors Noe Soto, Erivan Salazar, and Erica McQuinn.
"The weekly practices we did in band were really helpful," Cunningham said. "I would say being able to work on it with just my group instead of all of the clarinets trying out was really helpful because it helped identify what each person needed to work on and what we would need to fix to blend and sound more like a group rather than just four clarinets playing stuff."
Other ensembles that advanced were a french horn quartet with senior Drew Willaims, juniors Avery Peterson, Robby Walia, and sophomore Nicolas Salazar. A second French Horn Quartet with sophomores Jeremy Kilkenny, Nicolas Martinez, and junior Madison Thaler advanced.  
"Being a part of Solo and Ensemble means a great deal to me," Walia said. "It shows our's and even Fairfield's commitment to excel in the area of music."
There was a trumpet sextet one that advanced with seniors Conner Jackson, Modesto Cortez, Sergio Izquierdo, Drew Williams, junior Zachary Phillips, and sophomore Emma Sharpe. A second trumpet sextet also advanced with senior Trystin Kahrs, juniors Sheyla Hidalgo, Avery Peterson, Cristal Rosales, sophomores Logan Anders, and Kelton Carlson.
  "I went to the band hall all the time, mainly during 8th and after school," Merrianne said. "I missed out on going to state last year and I was really upset about that, so making it to state was really what made me work so hard and practice so much."
  A brass sextet with Walia, sophomores Preston Patrick, Mason Wright, freshmen Noah Wilson, sophomore Breyunna Dowell, and junior T'Yalla Simpson advanced. Another brass ensemble advanced with Jackson, Cortez, Prihoda, Phillips, Rosales, Dowell, senior Aiden Brackens, and timpani soloist senior Devin Johnson. 
"For my ensemble, we practiced with both ensemble groups playing the same piece for some time, then we split into individual groups before contest and practiced that way," Thomas said. "Each member of my group spent time working on their own parts out of school also. For my solo, I practiced on my own out of school and with Mr. Witt whenever I got the chance."
Plus, a percussion quartet with Johnson, Markham, seniors Chris Scott, and sophomore Carl Markham. As well as, a second percussion quartet with juniors Nayeli Campos, Savannah Ellis, Brendon Polley, and Eddie Sanchez.
"We advanced! It was shocking because I was quite nervous when I performed along with everyone else," Campos said. "I was thrilled to hear that we'll be advancing. I'm very excited for state!"
Band members perform one song per group or solo, but members could compete in up to two events. In order to advance to state, they needed to receive a one. 
"I prepared by practicing my hardest and working hard to get to my goals," Carl said. "We did advance and I feel very proud of my hard work."
Competitors performed right in front of a judge. After their performance, the judge gives them his or her critiques then ranks their performance on a scale of one to five, five being the lowest score.
"I'm so excited," Cunningham said. "I haven't advanced since freshman year, so this was a perfect way to begin and end my high school band experience. The people in my group are great players, I don't doubt that we could get a one at the state level."
About the Writer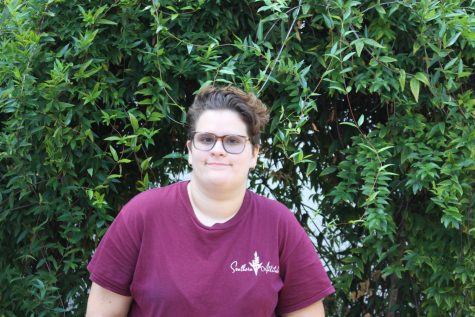 Isabel Growden, Staff Reporter
Isabel (Izzy) is a junior and staff reporter for the Eagle Beat newspaper. She competes in UIL Journalism. She is involved band and is part of the loading...