Spicing It Up in the Kitchen
Culinary Arts teacher Laura Tugwell will host the last round of the Iron Chef competition on February 21.
 "The students seem to enjoy the competition and seem to look forward to it," Tugwell said. "It's a great way to help students to be resourceful, think outside of the box, work on a time frame, work under pressure and with a team."
The first week's theme was appetizers, the second is soups or salads on January 31, the third is entree on February 7, and the fourth and final is desserts on February 21.
"I'm really excited to get to participate," junior Meredith Alwalt said. "I'm interested in seeing what everyone comes up with."
Students that want to participate must be enrolled in one of Tugwell's three culinary classes: Introduction to Culinary Arts, Culinary Arts, or Advanced Culinary Arts.  For four weeks contestants are required to prepare a meal based on a given category and present them to two new judges each week. After each round teams that fall short are eliminated.
"They are given one day to prep and then they compete and present to judges," Tugwell said. "They are only given so much time each week according to what they are serving and how many teams are competing."
At the end of the event, the winning team receives a prize. The prize for this year is not yet decided, but last year's prizes included cooking equipment and supplies. 
"Even though I didn't get to participate very far into the competition, I had a lot of fun working with my team and getting creative." junior Shannon Langley said. "I look forward to doing it again next year."
About the Writer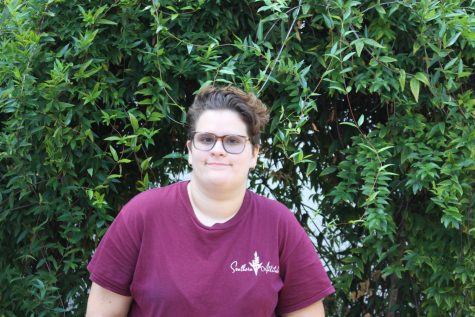 Isabel Growden, Staff Reporter
Isabel (Izzy) is a junior and staff reporter for the Eagle Beat newspaper. She competes in UIL Journalism. She is involved band and is part of the loading...