Time for the Next Mystery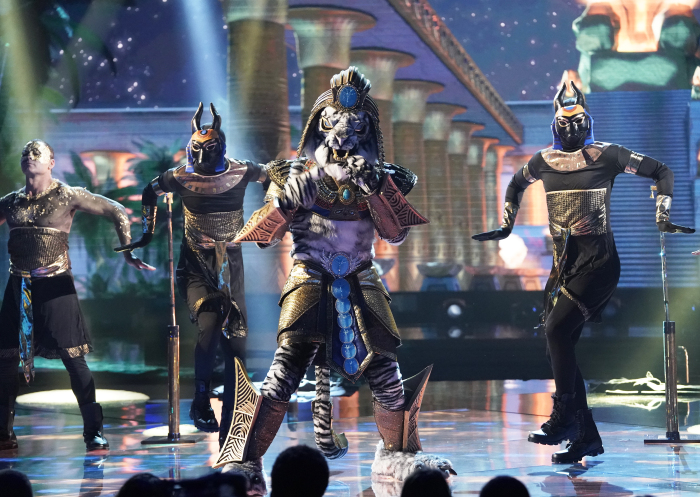 Fox's original show The Masked Singer aired the first episode of their third season after the Superbowl on Feb. 2, following episodes will air every Wednesday on Fox at 7:00 p.m.. This season will have 18 performers.
   The show has amassed massive popularity through its unique format of concealing celebrities in fun, unique head to toe costumes while they perform songs for a panel of judges, Ken Jeong, Jenny McCarthy, Nicole Scherzinger, and Robin Thicke, and host, Nick Cannon.  The contestants also present the judges and audience with a "Clue Package", a video where the celebrities give cryptic hints about who they could be. Each week, a contestant is eliminated and unmasked, revealing who the celebrity underneath is. This format keeps audiences intrigued and wrapped in solving the mystery of "Who's Behind the Mask?"
   There is no cash prize for the winner of The Masked Singer, mainly because celebrities don't need more money, which means they are simply participating for the fun of it and for the audience to enjoy it. Celebrities genuinely wanting to be there means they give better performances and put their maximum effort into each performance. Each contestant showcases funny performances even if they have no talent in singing. In the first season, Cheech from Cheech and Chong performed as the Pineapple in the first episode. Although he could not sing and was eliminated after his first appearance, his performance still made audiences smile. 
   Overall, The Masked Singer created a unique, funny format for televised singing competitions. So, get your detective lenses ready and join others for the next identities to solve.
About the Writer
Abbie Cunningham, Editor in Chief
Abbie is a senior and editor in chief for the Eagle Beat newspaper. She competes in UIL Journalism and Literary Criticism. She is involved in band and...