Soccer for Sport
The school board decided to present a new sports team for the student body this year – competitive fishing. This decision has caused some of the student body to wonder why soccer has not been approved as a sport. On February 10, junior Erica Mcquinn will present a list of positives to the school board as well as reasons the high school should form a soccer team.
The school board should consider soccer and make it an official high school sport because it will benefit the community greatly.
For years, there has been support for a soccer team, but those plans always fell through last minute. The problem was that there were not enough students to qualify to form a team. Since then, there has been a rise in interest for the sport in the student body. Currently there are 125 to 175 students in the community soccer league, which is more than enough to form a soccer team. Students who participate would also be eligible for soccer related scholarships.
Soccer is considered the number one sport in the world, being played in every country with a huge fan base to push it forward and keep it alive for years to come. The sport is unbelievably diverse as people from every country play it. With more and more schools adding soccer to their athletics, soccer is slowly making its way to being a sport to rival football.
It's time to reconsider soccer as a sport at our school, and on February 10 we should show our support for this global sport in our school.
About the Writer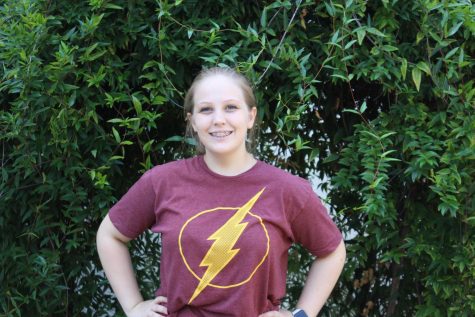 Meredith Awalt, Staff Reporter
Meredith is a junior and staff reporter of the Eagle Beat newspaper. She competes in UIL Journalism, One Act Play and Pros and Poetry. She is involved...