UIL to Present "Persephone" for Competition
One Act Play members will begin practice after Christmas break.  OAP  will present Persephone as its play for UIL competition. 
"This is Mrs. Walsh's last play and she picked one that she's done before," senior Erin Rachel said,  "so the play set up should go easier than normal."
Auditions were held on December with callbacks on the following Monday. The cast includes three freshmen, three sophomores, three juniors, four seniors, and four alternates.
"Persephone is a Greek comedy," assistant director Jeffery Wright said. "It will be a lot of fun for our students to perform."
OAP will present their play for competition March 6 at Palestine High School. 
"Our goal is to get past bi-district and I feel like we could do it with the group we have," Rachel said. "I really hope we go far for this one."
The following  students were chosen as members of the Cast:
Prologue – Kayden Salines
Persephone – Joy Stachmus
Hades- Harpreet Walia
Hermes- Margie Savage
Demeter- Emma Copland 
Charon- Jeremy Kilkenny
Cerberus- Payton Botelho
Polydamas- Devin Johnson
Electra- Kourtney Mensch
Thyestes- Leslie Vaughn
Cassandra- Alyson Sanchez
Polyxena- Sheyla Hidalgo
Helen- Erin Rachel
Achilles- Johnathan Thomas
Eteocles- Kelton Carlson
Alternates:
Uriah Growden- Understudy for Cassandra
Britney Delgado- Understudy for Electra
Ashleigh Harris- Understudy for Thyestes
Teresa Rodriguez- Understudy for Polyxena
About the Writer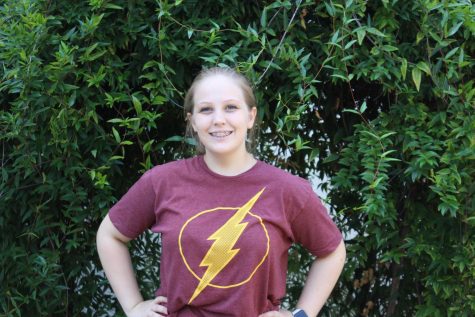 Meredith Awalt, Staff Reporter
Meredith is a junior and staff reporter of the Eagle Beat newspaper. She competes in UIL Journalism, One Act Play and Pros and Poetry. She is involved...