Blast from the Past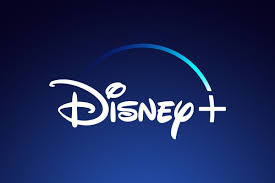 Fans went wild when they heard that Disney would come out with a streaming service. The service released on November 12 and features a variety of media from Disney, Marvel, Pixar, Star Wars, and National Geographic. It contains classics like Snow White and The Sound of Music, and more of the recent hits like Frozen and Avengers Endgame. They also are adding new originals like the highly anticipated Star Wars: The Mandalorian. Another original premiering is High School Musical: The Musical: The Series which takes the hit phenomenon, but with a tasteful twist. Kids from East High try to stage a production of High School Musical in their own theater and the story takes audiences along with their drama-filled experience. It is the perfect mix of comedy, nostalgia, and drama. The cast consists of incredibly talented actors. Other popular originals include Lady and the Tramp and The Imagineering Story which is a fascinating documentary on Walt Disney. Disney+ does a great job in the variety of the originals, and each one brings something different to the table. 
   While there are some similarities to Netflix, Disney+ still has some advantages. Instead of only allowing two devices to stream at a time on Netflix, Disney+ allows four devices, but for half the price. The one downside to the service is that there is no "continue watching" list. This could help to keep people from binge watching, but it also can be annoying because the show has to be searched for in order to continue. Most fans could not wait to get their hands on all of the original Disney Channel shows and movies. Any person who grew up on the Channel would feel like a kid scrolling through all of the options which include hits like Hannah Montana, That's So Raven, and Wizards of Waverly Place. It even has shows for the older generation like Boy Meets World and Even Stevens. The set up creates easy access to favorite shows. The home screen contains the five franchises owned by Disney at the top where it can easily catch the eye. Just click on one, and all the movies and shows from that franchise will pop up; simple as that! 
   Disney+ creates a place where everyone can become a kid again, and the new streaming service could eventually become bigger than Netflix.
About the Writer
Braden Bossier, Sports Editor
Braden is a senior and sports editor for the Eagle Beat newspaper. She competes in UIL Pros and Poetry. She is involved in varsity athletics, Interact...