Drama Club to Perform Fall Production
   Drama Club will present " A Rose By Another Name" November 16 at 7:00 pm and on November 17 at 2:00 pm in the auditorium.
   "Fall production is such a great experience for everyone." senior Erin Rachel said. " This year we've had so many laughs and memories made and it has just started."
   Art teacher and Drama Club director Susan Walsh wrote the play.  "A Rose By Another Name" is an adaption of the original and the Disney version of Beauty and The Beast. 
   "I plan on having a more elaborate set this year, with more emphasis on lighting solutions and music scores to add to the overall performance," Walsh said. " I am looking forward to seeing it from an author's perspective."
   The play is directed by both theatre teacher Jeff Wright and Walsh. Cast Members include four seniors, five juniors, five sophomores, and four freshmen. 
   "We are still in the early stages," junior Robby Walia said, "but seeing the group of people in the Fall Production gives me high hopes for this production and future productions."
   The play is open to the public and tickets are sold at the door. Proceeds from tickets go into senior scholarship funds for the drama club. Since the play will not require royalty fees or script fees, the money normally used for the fees will go into the scholarship fund and set design. 
   "I think the community will like this play." senior Devin Johnson said. "Beauty and the Beast is a classic and I hope our adaptation of it lives up to their expectations."
About the Writer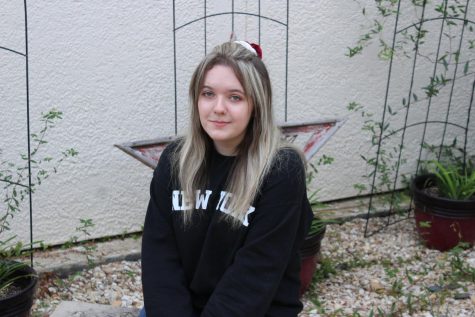 Lauren Cochran, Staff Reporter
Lauren is a junior and staff reporter for the Eagle Beat newspaper. She is involved in FCCLA and band. She is part of the flag line.