FCA to Host Field of Faith
Hang on for a minute...we're trying to find some more stories you might like.
The Fellowship of Christian Athletes prepares to host its community-wide worship service, Fields of Faith. Students will lead other students in worship, testimonies, and devotionals from 6:30 p.m. to 8:30 p.m. on October 16. 
"I think it is important for our students to gain experience in leading our community in worship so that they can build their confidence and faith," FCA sponsor and social studies teacher Jeff Wright said. "I also think it's important for the community to see young people actively leading in spiritual matters." 
FCA officers, along with Wright, are in charge of the event and participate in different sections. Senior Braden Bossier will be giving the sermon. 
"It's always fun to help with Fields of Faith," FCA vice president and senior David Thomas said. "I love watching people come together to serve the Lord."
The Bossier family along with seniors Erin Rachel and Drew Williams and junior Madison Thaler will be performing music specials. 
"I always enjoy the music specials," Wright said. " I feel like music helps people connect to Christ."
Rachel and Thaler have also decided to give a testimony or devotional. Although this event is targeted toward students, the entire community is invited to join.
"God is powerful in any situation," FCA president and senior Drew Williams said, " but I think the more people there, the more we see the Holy Spirit move. If more people come and are open to hearing the gospel we could witness some amazing things."
An offering will be taken up during fields of faith. This money goes toward FCA scholarships for seniors. 
"We hope to see many people come and worship with our students," Wright said. "I pray the Holy Spirit moves through our community through this event." 
About the Writer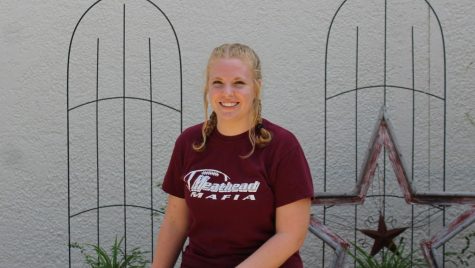 Erin Rachel, Copy Editor
Erin is a senior and copy editor for Eagle Beat newspaper. She competes UIL Journalism and One Act Play. She is captain of the flag line and involved in...