Passionate about Cars
Senior shows cars with family
It was an early morning when he rode shotgun down the highway in his dad's 94 Mustang GT for the first time. He knew there was something special in this moment, in this vehicle. Feeling the adrenaline from the speed, hearing the engine purr, swaying with the turns, he realized his life's passion stems from his family.
Chamber of Commerce hosted the 22nd annual Show of Wheels on September 7 at the town square. Senior Kaleb Shoemaker entered his '01 Mustang Cobra and his grandfather entered 3 mustangs.
"I like doing car shows because it gives me an insight into other car enthusiasts interests and styles." Shoemaker said. "I enjoy seeing others opinions and likes."
Show of Wheels featured several types and models of cars, ranging from Fords to a mint condition Roush. Shoemaker placed second after a 2007 Shelby GT500 in the 1987 and newer modified cars category.
"Next time I'm around for the Show of Wheels, I'll have another car to enter," Shoemaker said. "so stay tuned! I'll get 'em next time."
With an estimated 55 competitors, the competition was broken into different categories for every type of car.
"I'm excited for Kaleb and that he and his family did good with their cars," senior Merrianne Markham said, "but they're pretty big car people so it was kind of obvious they would get some kind of award."
Car shows have been a tradition in the Shoemaker family for 20 years ever since Shoemaker's grandfather started with his orange Mach 1.
"My grandfather started entering car shows in about 2000." Shoemaker said. "I've been going to them my whole life."
Shoemaker, his father, and grandfather competed from 7 a.m. to 3 p.m..
"I feel great about placing second in my last year here in Fairfield," Shoemaker said, "I wish the best of luck to the competitors ahead of me in the years to come."
About the Writer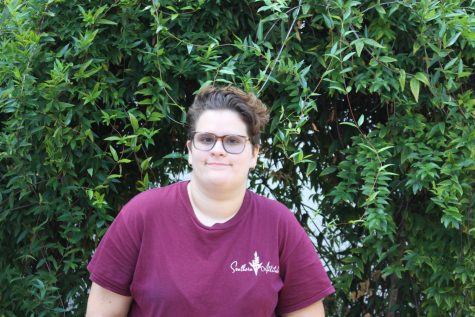 Isabel Growden, Staff Reporter
Isabel (Izzy) is a junior and staff reporter for the Eagle Beat newspaper. She competes in UIL Journalism. She is involved band and is part of the loading...