New Face, New Future
New principal to continue legacy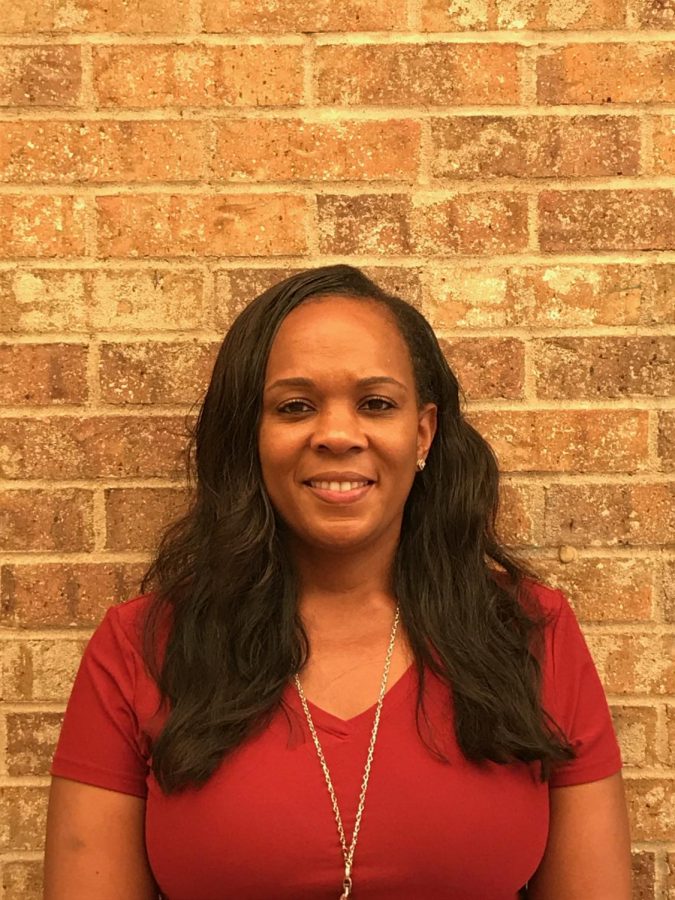 She arrived at the school at 6:45 a.m., fidgeting with the buttons on her shirt as she walked from door to door, unlocking each, she checked every room of the school to make sure everything was meticulously cleaned for the first day. As the first yellow bus arrived, she assumed her position and stood in the cafeteria, smiling to share her joy and waving to hide the nervousness she felt as she began her first day as the new principal.
   Principal Sonya Gibson began her job as the new principal on August 14 and will continue being the high school principal in the future. 
   "I am humbled that I have been selected to be the next principal," Gibson said. "I am honored to have been entrusted to serve and lead the students and staff of FHS."
   Gibson was born in Dallas and raised Fairfield until 6th grade and graduated from Longview High School in 1992. She went to Texas A&M University – Commerce and Stephen F Austin. She earned a Bachelor of Science degree in Interdisciplinary Studies with a minor in mathematics from Texas A&M University in 2005 and a Master of Education Degree in Educational Leadership from Stephen F Austin University in 2010.
   "I recognize that I am a leader who is learning, and I am dedicated to continuous growth and ongoing reflection to strive to always become better," Gibson said. " I am committed to excellence and ensuring all students have an opportunity to receive a high quality education in a safe, nurturing environment.
   She began her educational career at FISD in 2005. She taught 5th grade accelerated math for three years, 8th grade math for two years, and Algebra I for six years.
   "I'm excited for Mrs. Gibson in her first year as principal of FHS," math teacher Nicole Crawford. "I hope that she feels supported by her staff in making changes to continue to improve our school and encourage all of our students to reach their full potential." 
   Gibson served as the elementary and junior high school assistant principal for one year each, and dean of secondary iadministrator for one year at the high school. 
   "I am extremely grateful to the FISD school board, Mr. Tony Price, and Mr. Von Wade for their continued support and unwavering confidence in me," Gibson said. "I firmly believe positive relationships are crucial to the success of students and the school community, and I am looking forward to building relationships with staff, students, parents, families, and community members."
   Gibson replaced former principal Von Wade who valued academic excellence in high school. She hopes to maintain the academic achievements and merits Wade instilled in the school. 
   "As the new principal, my goal is to continue to build on the success and traditions of FHS and explore new and innovative opportunities for our students," Gibson said. "Whether students choose the path of college, technical school, work force, or military, my goal is to ensure every student is prepared and equipped for success beyond high school and students become lifelong learners."
About the Writer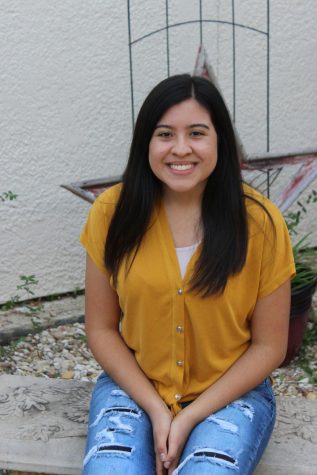 Nereyda Espinoza, Manager Editor
Nereyda is a senior and manager editor for the Eagle Beat newspaper. She competes in UIL Journalism and Number Sense. She is involved in Beta Club and...