Baseball, Softball Receive All District Awards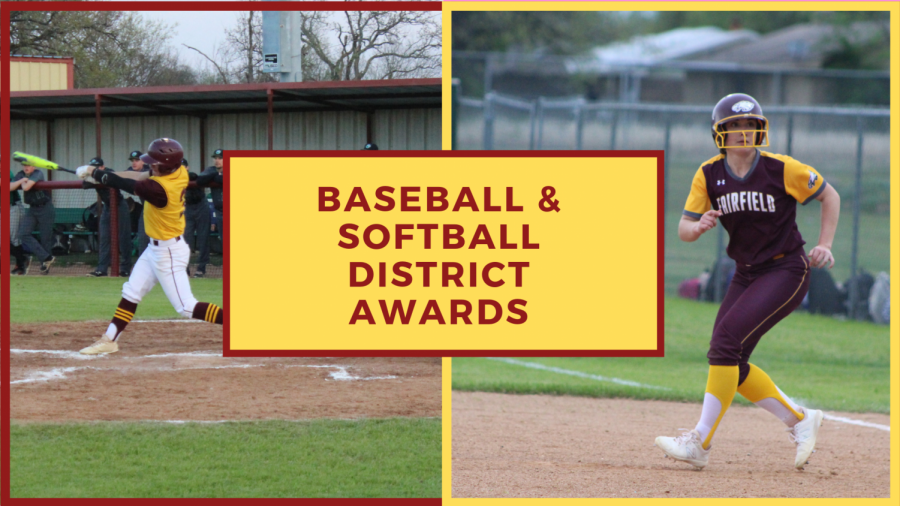 As softball and baseball season came to an end in late April, the players received district awards.
The softball team earned second at district. Defensive Player of the Year was junior Rebecca Dunlap. Newcomer of the Year was junior Kayla Grecu. First Team was junior Bailey Jones, sophomore Camii Wilson, and sophomore Haylee Gomez. Second Team was junior Belle Johnson, and Honorable Mention was sophomore Harli Hunt.
In baseball, First Team was sophomore Dane Allman and junior Chandler Noble. Allman hit .379 and had a team high of 14 RBIs on the year, and Noble drove in 13 runs in the season. Second Team was senior Andre Carter, freshman Kaden Crawford, and senior Blake Posey. Carter hit .316 and led with extra base hits. Crawford had team best 3.34 ERA in district. Posey led team with .348 average in district. Honorable Mention was junior Conner Jackson.
About the Writer
Braden Bossier, Sports Editor
Braden is a senior and sports editor for the Eagle Beat newspaper. She competes in UIL Pros and Poetry. She is involved in varsity athletics, Interact...