Athletes Place at the State Meet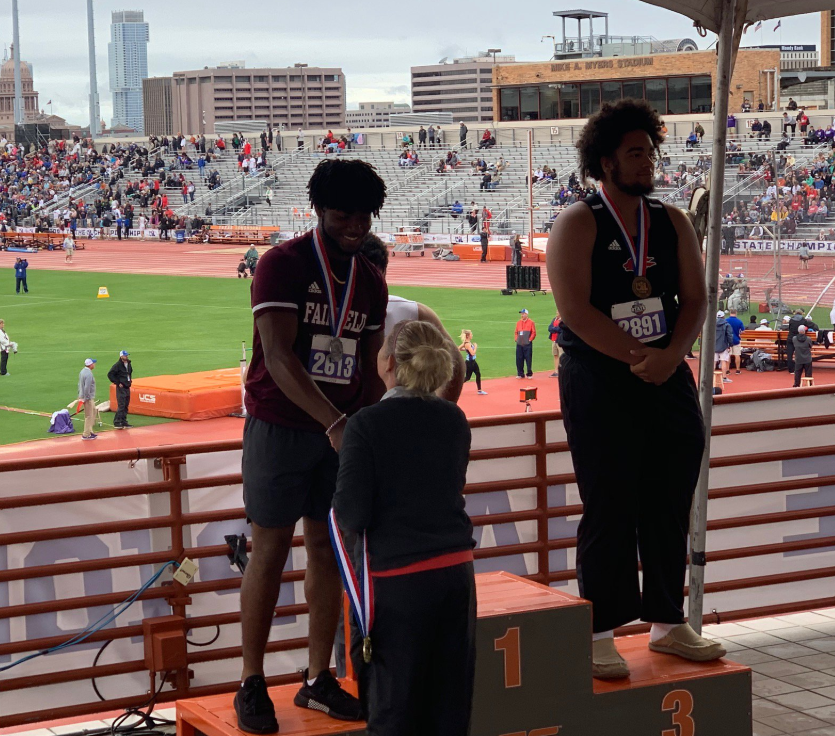 Athletes competed at the state meet in Austin last Saturday. The 4×4 team, consisting of seniors Morgan Coleman and Iesha Jenkins, junior Jamisha Fields, and sophomore Carsyn Cox competed, as well as senior Jashaughn Hatcher in boys shot put, and senior Haley Phillips in girls. A.J. Polk also competed in the boys 200-meter run.
Coleman placed third in girls 800 meter with a time of 2.19.
"When I was getting walked out in front of about 25,000 plus people, I actually cried a bit," Coleman said. "It was not from nervousness, but because I was extremely proud of myself and blessed to be running on the state track for the first and last time."
Even though Coleman has been to state in cross-country all four years of high school, it was her first time qualifying for state track.
"I broke three school records, remained undefeated in the 800m until Regionals and State and then wrapped my season up as a state medalist," Coleman said. "My entire career has been an experience and I am so thankful I was able to run for FHS."
Hatcher placed second in boys shot put with a throw of 50'8". Phillips placed fifth in girls shot put with a throw of 39'11".
"I was so excited but nervous at the same time," Phillips said. "I practiced about two to three times daily and threw against Jaushaughn for competition, and all of it paid off."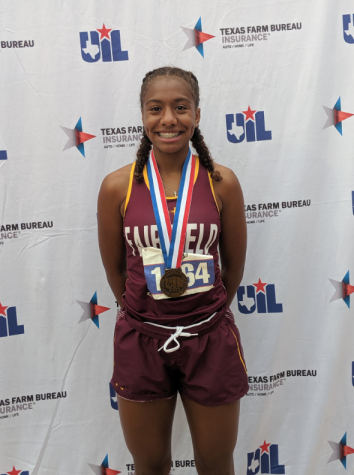 About the Writer
Braden Bossier, Sports Editor
Braden is a senior and sports editor for the Eagle Beat newspaper. She competes in UIL Pros and Poetry. She is involved in varsity athletics, Interact...