Tragedy Occurs at Notre Dame Cathedral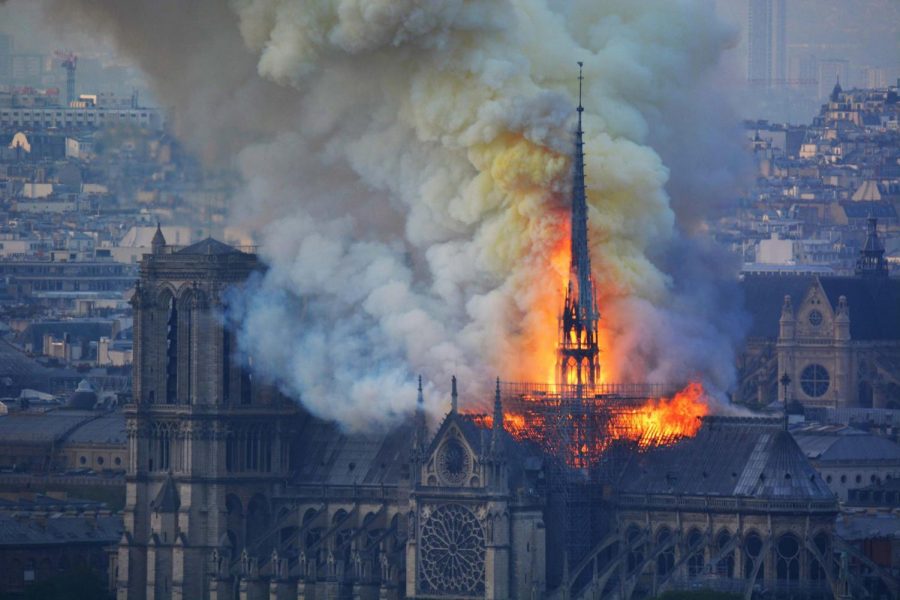 On April 15, at approximately 6:15 p.m., the Notre Dame Cathedral caught on fire, sending the people of France into a frenzy. No one noticed the fire until 6:43 p.m. when two security guards heard the alarm and saw the blaze that was about three meters high.
"I went to the Notre Dame Cathedral the spring break of 2017," junior Margie Savage said. "When I heard about the fire, I was really sad because Notre Dame was one of the reasons I wanted to keep traveling, and knowing that it was gone was hard to imagine."
During the time of the fire, workers were doing renovations on the 850-year-old cathedral. All of the workers had gone home for the day so police suspect the fire was caused by an electrical short. The 150-year-old spire that was about 300-feet tall tumbled through the ceiling and the vault was damaged, but the cross in front of the altar was still intact and unscathed. Other artifacts were moved to the Louvre for safe keeping.  
"I visited Notre Dame Cathedral during Spring Break in 1998," teacher Jeff Wright said. "The hope of Christianity is in resurrection, and as I first saw the picture of the magnificent cross that survived the fire, I rejoiced in the hope of the resurrection of faith and culture in France and throughout the West."
Construction on the cathedral began in 1163 and finished in 1345. Maurice de Sully, the bishop, thought of the idea but it was Pope Alexander lll who actually started the process. The cathedral held mass every Sunday for Roman Catholics and was still in use up until the fire.
"I went to the mass service and it was really moving," Savage said. "They had all the candles burning and you sat down and you just felt the spirit moving. It made the world seem so much bigger than I thought it was."
Some French billionaires and companies have already pledged money for the restoration of the cathedral after the eight hour fire.
"As I watched the great cathedral burn a week ago, my heart was very heavy," Wright said.  "I mourn the loss of the history, but more importantly, I mourn the loss of so great a symbol of Western faith and culture."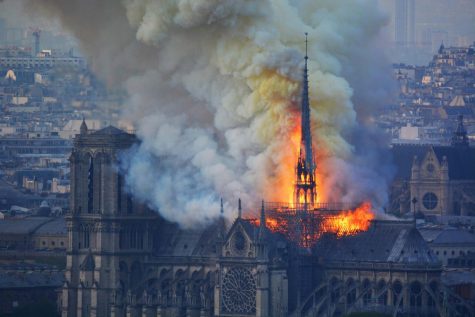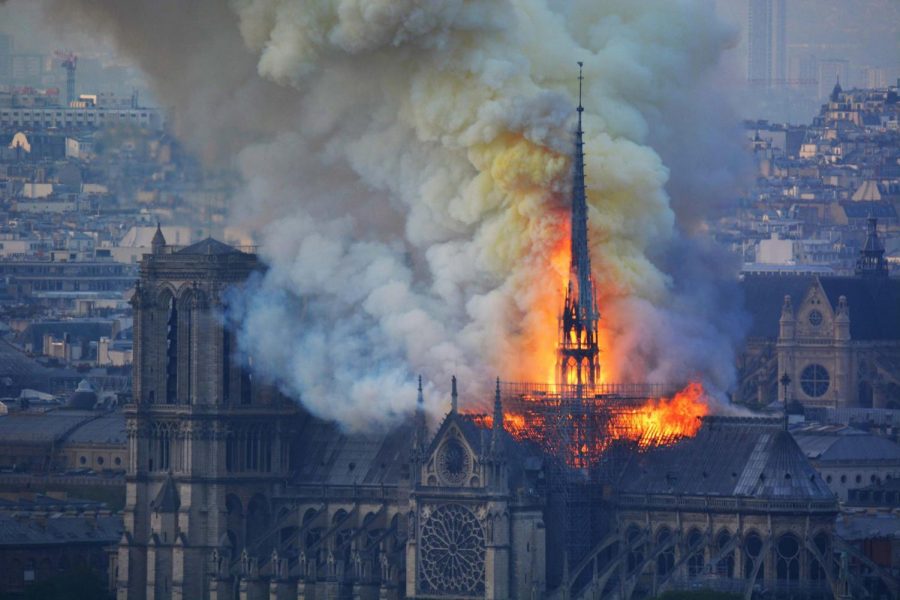 About the Writer
Braden Bossier, Sports Editor
Braden is a senior and sports editor for the Eagle Beat newspaper. She competes in UIL Pros and Poetry. She is involved in varsity athletics, Interact...