Eagles Take on Rockets in Robinson
The Eagles recently beat Connally in Fairfield's homecoming game last Friday night, with a final score of 44-9, which would tie Fairfield's win-loss record in District to 2-2. While this will only put the team at 5th place in district, their overall record of 6-2 is already better than some of the upper teams in district. The Eagles will take on the Robinson Rockets on Friday at the Robinson Stadium at 7:30 p.m.
"Robinson is 3-1 in district," coach John Bachtel said. "They had a big overtime win against Mexia last week. They are always explosive on offense. This year they are playing well on defense. The front 4 they have is causing opponents a lot of trouble."
Fairfield managed to gain a quick lead, gaining 22 points within the first quarter while also not letting Robinson score.
"We just clicked on offense and did our job stopping them on defense," senior Parker Eidson said.
While Fairfield started out district with two consecutive losses, the most recent game against Connally signals a two-win streak for Fairfield.
"We really have changed the way we play," Eidson said. "But there is always the next man ready to stand up and go."
While Robinson's overall score is 5-3 overall, they currently hold only one loss in district, making their record 3-1.
"We need to have a good week of preparation," Bachtel said. "We need to put three good days of practice together. We started off really going fast and Connally had a hard time keeping up with us. Our defense really pounded #44 all night."
About the Writer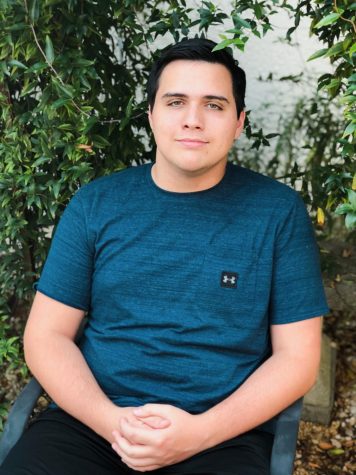 Jack Ezell, Sports Editor
Jack is a senior and the sports editor for the Eagle Beat.