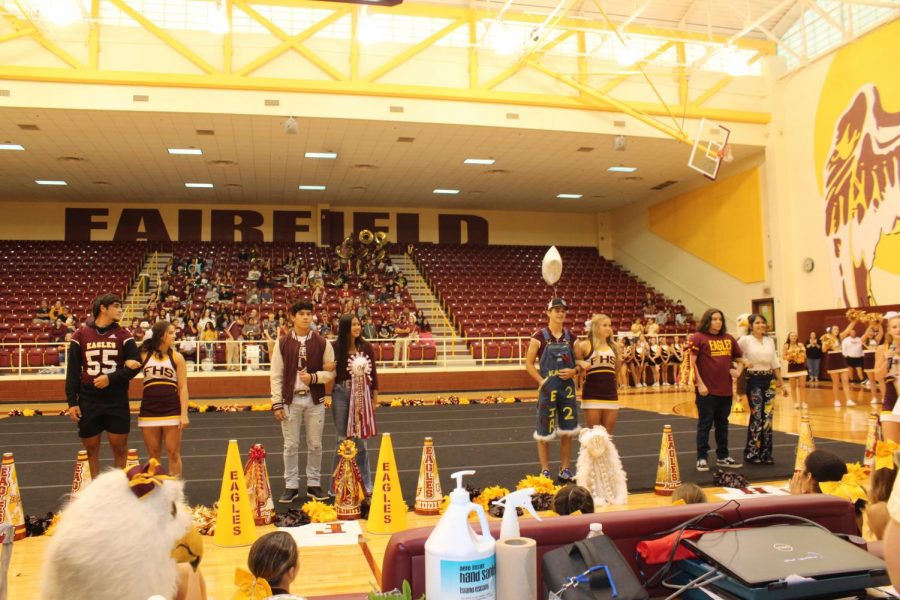 Payton Botelho
Before the Eagles take the field against the Robinson Rockets at the Eagle Stadium on September 17, seven beautiful young ladies, escorted by their loved ones, will make their grand appearance. The Homecoming Court nominees will be announced at 7 PM at the football games, and the 2021 Fairfield High School Homecoming Queen will be crowned.
"I am excited to have the opportunity to represent my grade," junior McKinna Brackens said. "It's an honor to be chosen even after I told them not to vote for me."
These students and their escorts were introduced at this morning's pep rally in the maroon gym to honor their place in the hearts of their peers at FHS. Skylar Bonner will represent the freshman class, Kayden Dallas will represent the sophomore class, and McKinna Brackens will represent the juniors. The senior Homecoming Queen nominees are Audrey Archibald, Michelle Castillo, Makensy Isaacs, and Alyson Sanchez.
"I am very thankful for this experience and I think it's going to be fun," senior Makensy Isaacs said. "This is a good group of girls and I will forever cherish these memories."