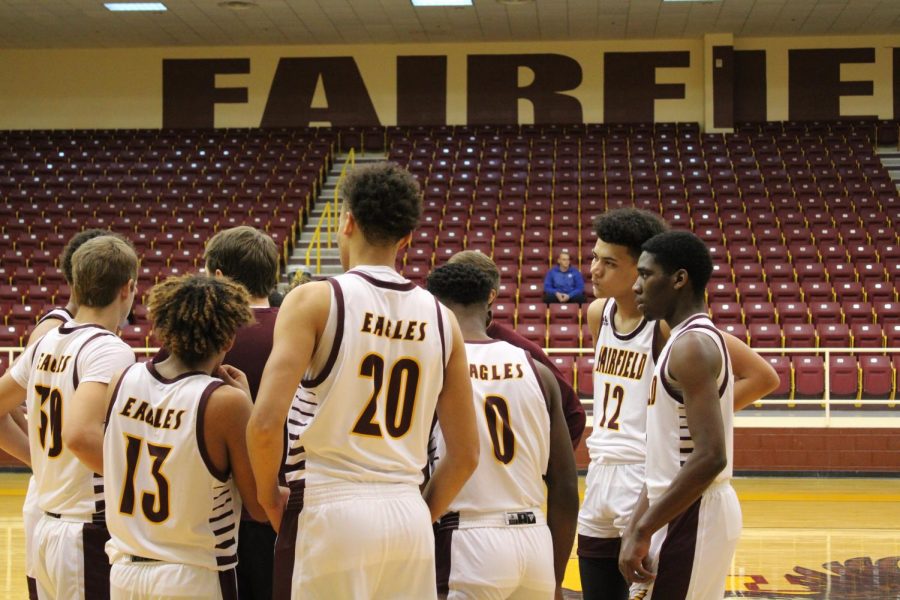 Varsity basketball will wrap up its preseason games at the end of December. They currently have a record of 5-5 and will play Teague on Tuesday. 
"Much like football, we lost a lot of seniors from last year's team," varsity coach Cannon Earp said. "We are hoping to build off of the success football had and continue to compete hard."
Coach Philip Page assists Earp in coaching varsity. Coach Kris Ballew coaches junior varsity, and coach Taner Tunstall coaches freshman.  
"It's going to be a work in progress with the kids learning a new system and three of our four coaches being new to the staff, so it'll take some time," Earp said. "Coach Worley left a great program in place, and we will do our best to continue that success."
District games will start January 21 with a game against Mexia. There will be eight total district games. 
"I feel like this season is going to go really well," senior Justin Abram said. " I look forward to playing and I know this will be my last season so I have to go hard or go home."
JV basketball consists of two juniors and 11 sophomores. There will also be several games with a combined team of five freshman and five JV players. 
"The basketball program is implementing a new system with Coach Earp,"  Ballew said, "but I think it will be good for our team once they get comfortable. We are expecting to win district this year with our JV."